Apples offer our bodies various nutrients that help keep us healthy!  Apples are an optimal snack; they keep us feeling fuller longer due to the amount of soluble fiber they carry. Eating apples can aid in lowering cholesterol and boosting cardiovascular health due to the antioxidants they contain.  Eat apples plain, slab peanut or almond butter on them for a healthy snack, include them in main dishes, sides and in a dessert! They're extremely versatile and can be used for any meal of the day. We've outlined some of fall's best apples and the best ways to include them in your dishes.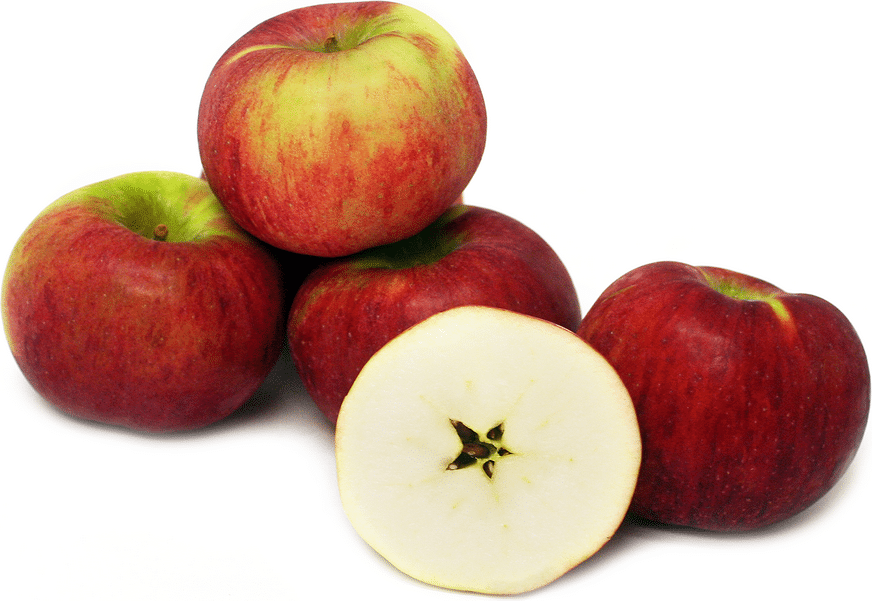 Cortland
Cortland apples are sweet, slightly tart and juicy. They are excellent for baking; in pies, muffins, cakes and breads. These apples do not brown quickly so they're perfect for a fruit salad, fruit plate or kabobs.   Apple Muffins are a quick and easy grab-and-go snack.  Make a batch and freeze, heat up for breakfast and add apple butter for a sweet and filling breakfast.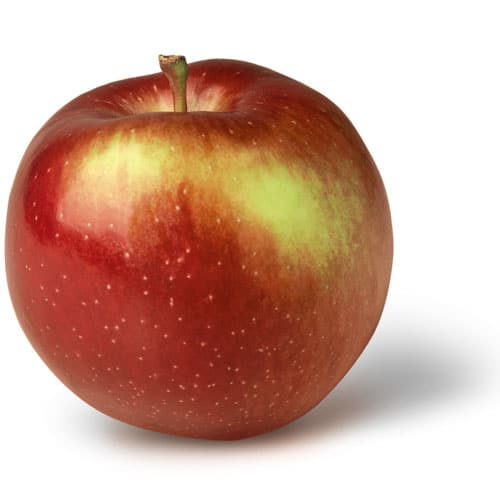 Empire
Empire apples are sweet, crispy, tart and juicy.  They are best when roasted, baked or sautéed.  Eat them plain or slice them for salads; use them for baking recipes, in pies and sauces. Apple Cinnamon Upside Down Cake sounds like a winner to us! Use Empire apples for this recipe the next time you make dessert.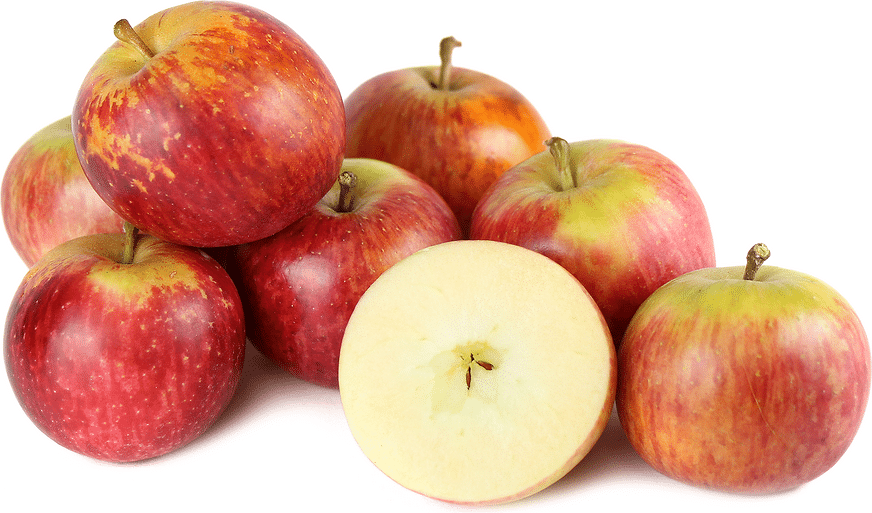 Fuji
Fuji apples are crisp and sweet. They are considered too juicy for baking but are best used for salads and slaws. Use them as a natural sweetener for oatmeal, cereal and yogurt. Here's a recipe for Copycat Panera Bread Fuji Apple Chicken Salad.  Eat over greens or on light or whole grain bread for a healthy lunch.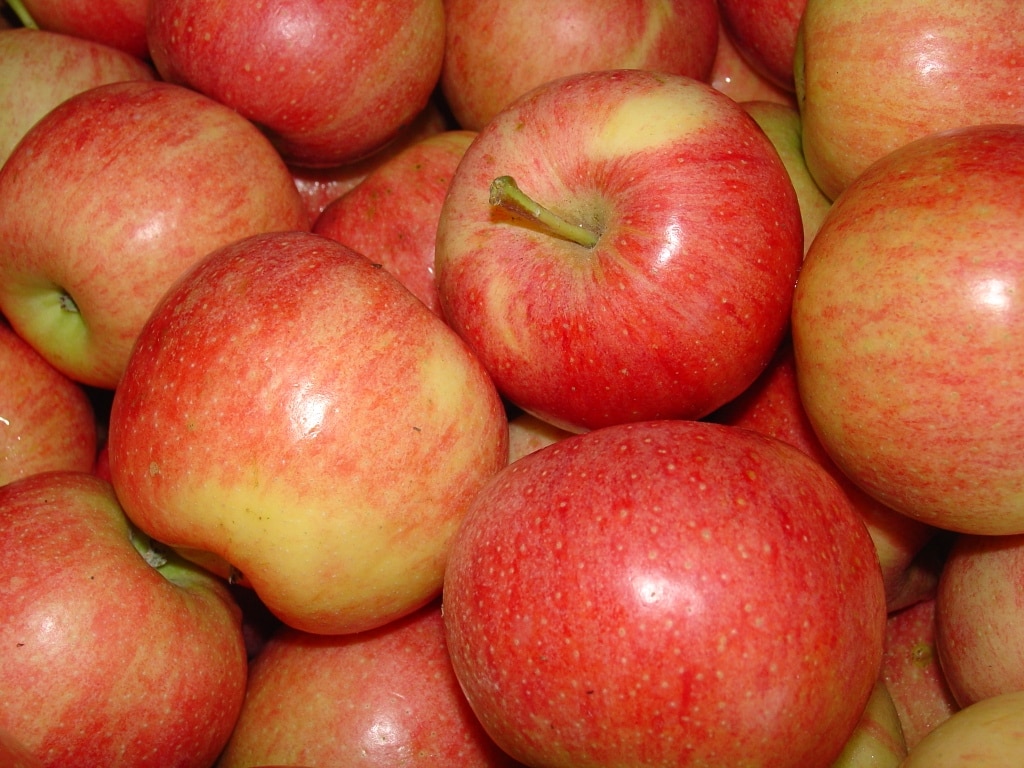 Gala
Gala Apples are slightly sweet and can be eaten raw, sliced into salads, paired with chicken dishes or used in desserts. They're high in fiber and low in calories and are responsible for giving you energy.
These apples contain flavonoids which have been shown to help reduce your risk of cancer, inflammation and viruses. Due to their antioxidant properties, Gala apples also boost brainpower and help to protect brain cells.  Try them in an Apple and Celery Pasta Salad.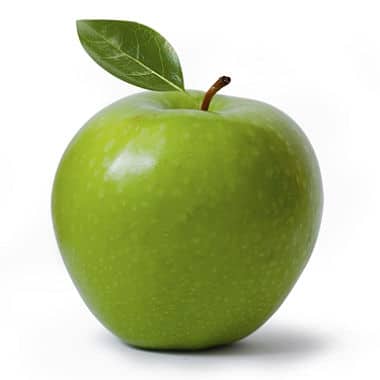 Granny Smith
Granny smith apples are crispy, juicy and tart. They are the apple you want to add some crunch and tartness to a dish. These apples are the best choice for cooking, in both cooked and raw dishes. Use Granny Smith Apples the next time you make an Apple Crisp https://www.pinterest.com/pin/199917670938505404/.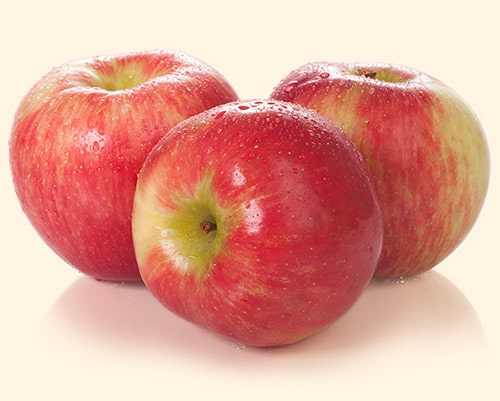 Honeycrisp
Honeycrisp Apples are a popular choice due to their sweetness. They are also crispy and juicy. These apples are best used in salads, baking and cooking dishes.  Baked Honeycrisp Apples with satisfy your sweet tooth and are an easy dessert to prepare for a large number of guests.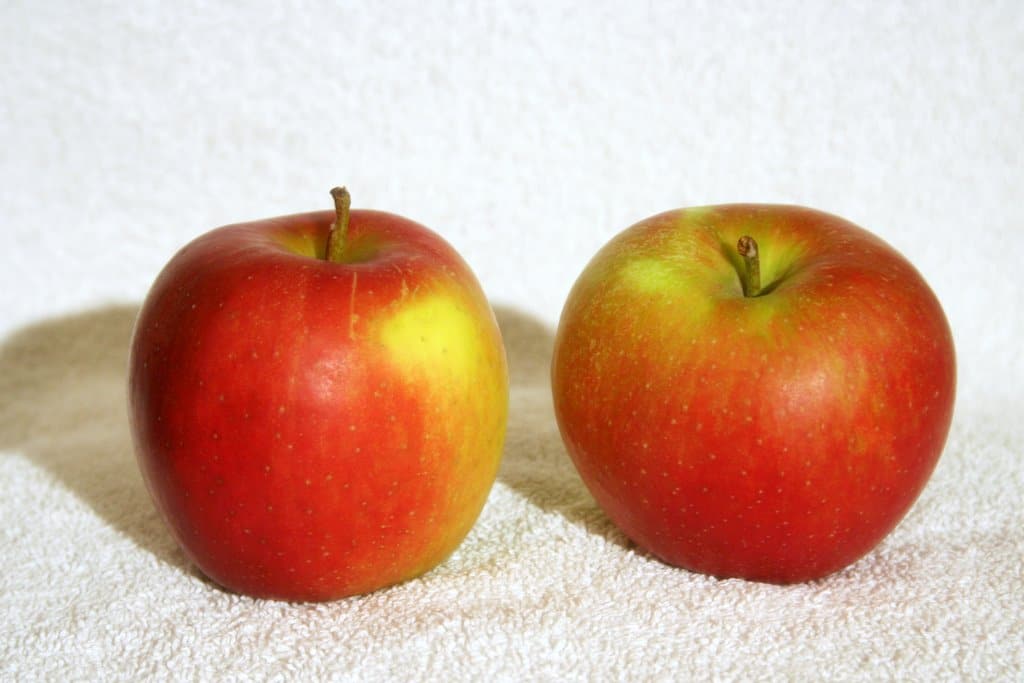 Jonagold
Jonagold Apples are sweet and tart, juicy and crisp.  Add them to a salad, sauces or any baking. Try Jonagold Apple Cake with these sweet apples.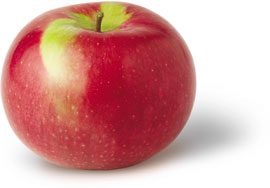 McIntosh
McIntosh Apples are an all-purpose apple.  They are versatile and can be used in both savory and sweet dishes, offering sweetness to any meal. While great for any recipe, McIntosh is the apple you want when making apple butters and sauce.  Here's an Applesauce recipe to try!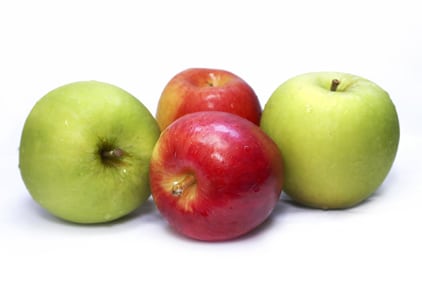 Red/Golden Delicious
Red Delicious Apples are sweet and juicy, better for eating fresh and in salads than in baking recipes. Try Apple Chips for a sweet and tasty snack.  Golden Delicious Apples are also sweet and juicy, but better used in fresh salads and homemade desserts. Here's a recipe for Apple Dumplings.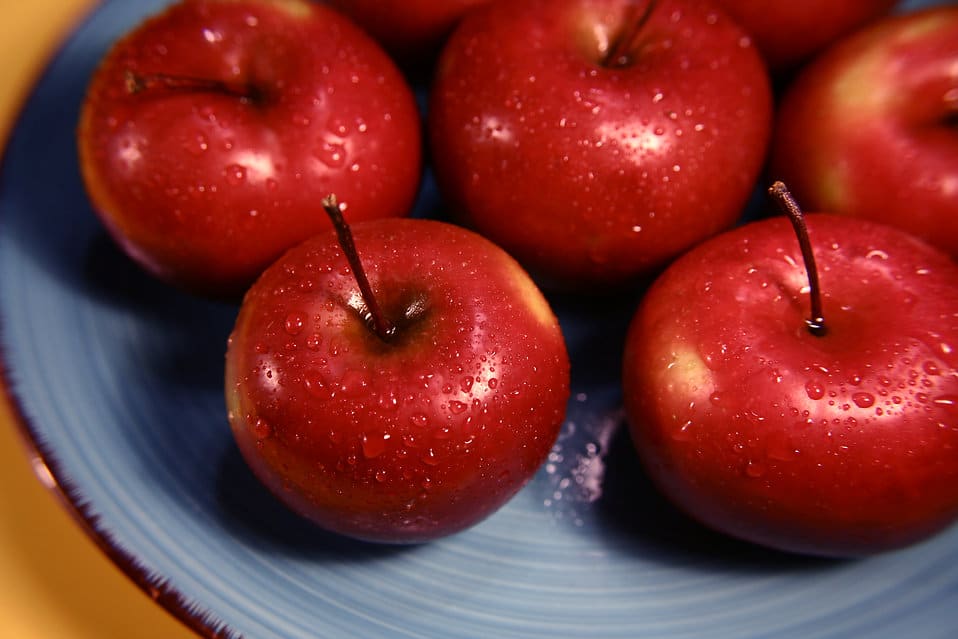 Rome
Rome apples are crunchy and mildy sweet. If you're looking for a cooking apple, this is the one you want to select.  They hold well when baked and can be used in both sweet and savory dishes.  Add alongside meat dishes, in quiches and stuffing and in baking recipes like pies, cakes, breads and cookies. Here's a recipe for Apple Sausage-Cheddar Quiche to try.