Fully Stocked Flower Shop
 
Flowers make a great gift for any occasion. Next time you're shopping at King Kullen, stop by our floral department to browse our extensive selection of fresh flowers, potted plants, seasonal décor, seasonal outdoor plants, and bouquets, home accents, plush animals, balloons, and last-minute gift items.
Whether you want to decorate your home or give a stunning bouquet to a loved one, the talented team at our flower shop can help. We love creating beautiful gift arrangements and bouquets for any occasion!
Shop our selection of flowers, plant food, and soil, gift items, seasonal décor, and more at your nearest King Kullen location today. We have locations all over Nassau and Suffolk County. Don't hesitate to speak with one of our friendly staff members about a custom or large order.
Florist quality flowers at supermarket prices!
You don't need to spend a lot to treat yourself or someone you love!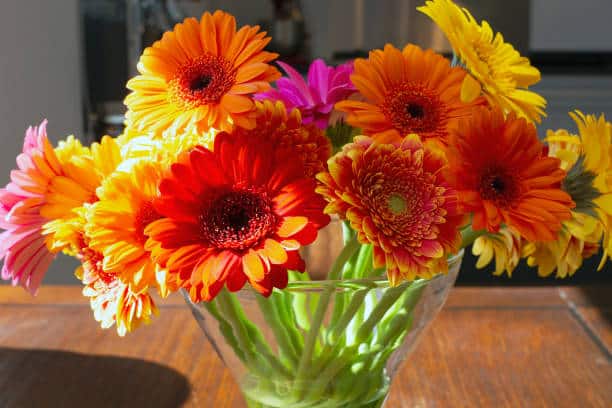 Gift Pairings with Floral Arrangements
Floral arrangements are a favorite gift to give to loved ones. However, you can make this simple gift much better by pairing it with another gift. Flowers pair well with bakery treats, seafood and steak, and chocolate. At King Kullen Grocery Co, we have all of these things and more. Visit us today to buy floral arrangements and other gift pairings!