Fish, Shrimp, & More
Experts say fish is one of the healthiest foods we can eat, and when it's this tasty, even better! Make the King Kullen seafood department part of every shopping trip and bring home the goodness of the sea. Shrimp (we clean them and cook them at no extra charge), clams, cod, mussels, scallops, flounder, and swordfish; if you name it, we have it!
Our seafood is delivered fresh daily and caught locally whenever possible. Don't forget about our large selection of seafood platters and catered dishes! We now also do food delivery for our seafood department along with all your other groceries. Browse the sections below to learn more and visit your nearest location soon.
Shrimp: Our farm raised shrimp comes cooked in a range of sizes, from cocktail size (71-90 per pound) to colossal size (16 – 20 per pound). We also provide raw shrimp in sizes ranging from 31-40 per pound to 16-20 per pound.
Fillets: We have fresh and previously frozen fillets, including salmon (wild and farm raised), flounder, cod, catfish, swai, mahi-mahi, tilapia, red snapper, tuna, and swordfish.
Shellfish: Come to us from environmentally safe water, they have a New York State Department of Agriculture point of origin tag when received. We will gladly open all shellfish free of charge.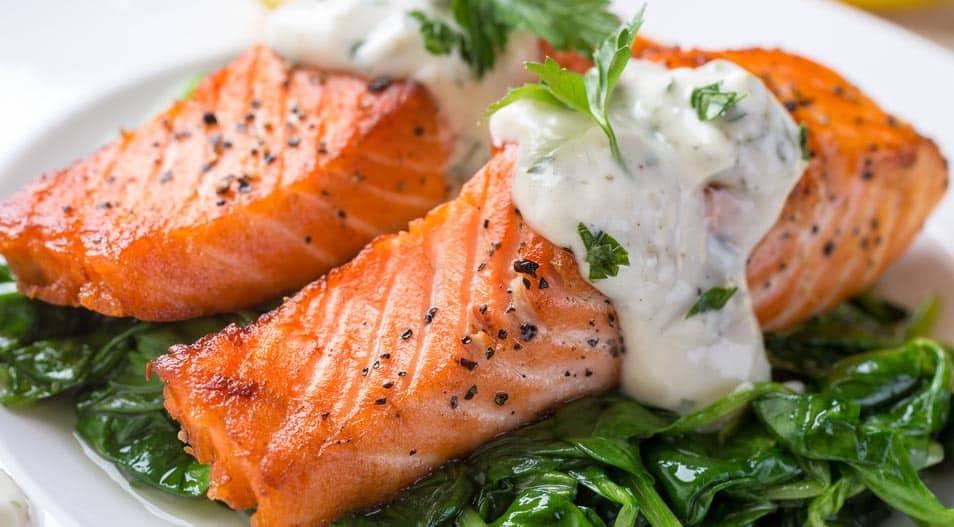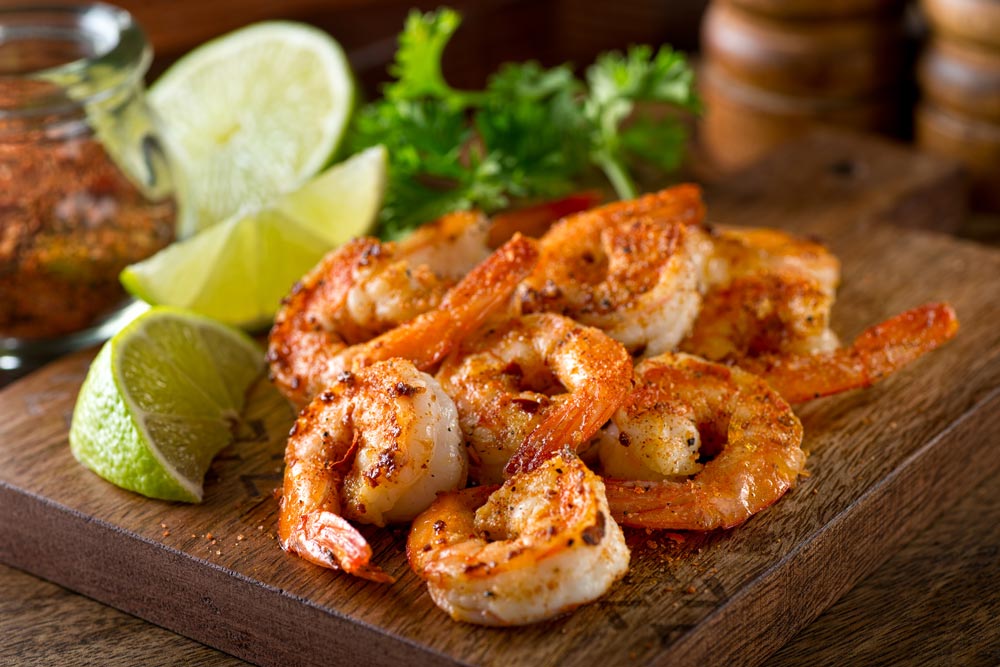 Seafood Platters
Make your next corporate meeting or party a success with our platters of fresh and delicious seafood. Our platters come in two sizes: our small platter has 2 lbs. of 41-50 count cooked shrimp and our large platter has 3 lbs. of 41-50 count cooked shrimp. Both are accompanied with cocktail sauce and lemon. Larger size shrimp available upon request at an additional cost.
Pre-Prepared Meals & More
Heat and Serve Items: We have items oven-ready for your convenience, including crab cakes and other seafood cakes, popcorn shrimp, clam strips, stuffed clams, and stuffed scallops.
Prepared Items: We have prepared fillets that are oven-ready for you, including stuffed fillets, breaded flounder and crusted fillets.
Meals to Go: Enjoy one of our seafood meals-to-go, including mussels marinara, red or white clam sauce over linguine, penne ala vodka with shrimp, an assortment of salmon dinners, seafood kabobs, seafood quiche pies, and more.
Catering Services
King Kullen is proud to offer catering for all occasions. We prepare a variety of shrimp platters and salad platters for all needs and budgets. Visit us or call us to speak with our seafood department about your catering needs.