The Best Cuts of Beef, Pork, Lamb, & Poultry
The meat department at King Kullen is the best on the block! We select only the finest cuts of beef, pork, poultry, veal, and lamb you'll find anywhere. We work hard every day to ensure only the best meats make it into our stores and onto your family's table.
You'll find many ready-to-cook meat options, such as stir-fry, kabobs, pinwheels, seasoned chicken, and more. Don't forget about our wide selection of chicken and turkey sausage, along with our frozen meats, burgers, and bacon!
If you visit your nearest King Kullen location and can't find what you're looking for, just ask at the meat counter for a custom cut for your order. We can even give you tips on how to store or prepare your meat.
USDA Choice Beef
USDA choice grade beef is the most flavorful and tender, so that's what we carry. At King Kullen, we promise you'll taste the difference in quality when you bite into a cut of our premium meat.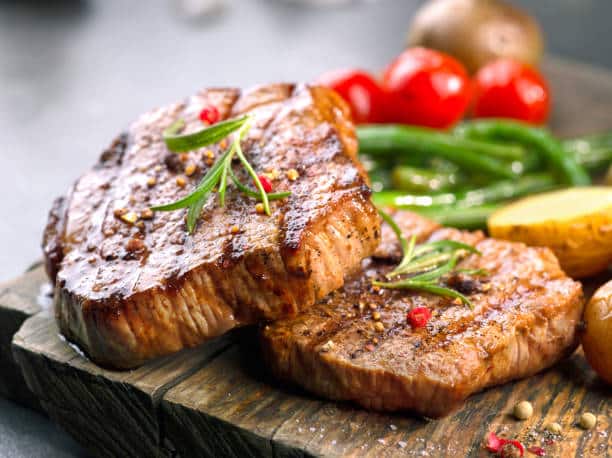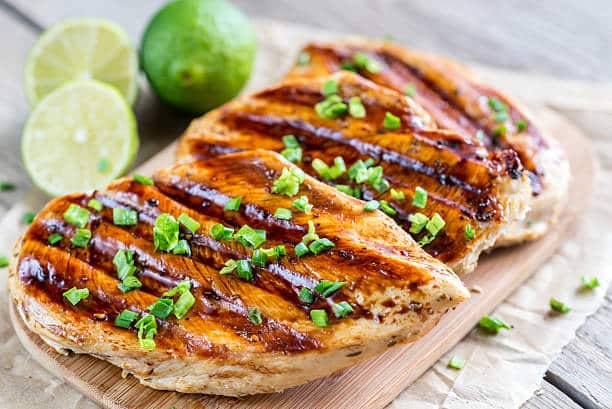 Pork
Enjoy all-natural, fresh pork at King Kullen. Cuts include center cut pork chops, spareribs, tenders, and boneless pork chops. These fine products are produced without growth hormones, and they are approved by the American Heart Association.
Poultry
At King Kullen, we offer 29 varieties of fresh, no antibiotics ever Perdue poultry and 28 no antibiotics ever breaded, cooked, and frozen items. We also offer a variety of poultry items from Bell & Evans. We are proud to provide products that are USDA process verified, raised cage-free and are fed an all-vegetarian diet with no animal by-products.
All-Natural Fresh Turkey
At King Kullen we have products that are raised without antibiotics ever administered and on an all vegetarian diet.
Lamb and Veal
King Kullen is proud to provide USDA choice grade products from American Lamb. This brand gives the consumer the taste and quality they expect and deserve. Shop our selection of American Lamb shoulder chops, rib chops, loin chops, whole legs, or half legs today.
Prepared Meat
Leave the preparation to us and choose from the ready-made items in our meat department, including Cajun or lemon pepper chicken; stir fry, beef or chicken; kabobs with vegetables and beef, meatloaf mix, chicken, sausage, or pork; and so much more!