With summer comes some of the year's sweetest and juiciest fruit. This time of year offers sweet cherries available in the Produce department of your local King Kullen.
It is believed that this sweet fruit originated in the area between the Black and Caspian Seas in Asia Minor around 70 B.C. The Romans introduced them to Britain in the first century A.D. The English colonists brought cherries to North America in the 1600's.
There are more than 1,000 different varieties of cherries in the world and two main types of cherries grown in the United States – sweet and tart. Stemilt Growers is the largest supplier of sweet cherries in the nation. Seventy percent of the cherries produced in the United States are grown in the Northwest. The region's arid climate, fertile soil, and plentiful water supply combine to create an ideal environment for growing sweet Rainier and dark sweet cherries.
When it comes to growing cherries, cold temperatures during the winter are vital in producing high-quality crops of cherries come spring and summer. Cherries need 800 to 1,600 hours between 35 and 55 degrees Fahrenheit in order to get the necessary chill hours. Though there are few self-fertile cherry varieties, bees are still used as the main source for pollination. Growers hire one to two beehives per acre to pollinate cherry blossoms in the spring.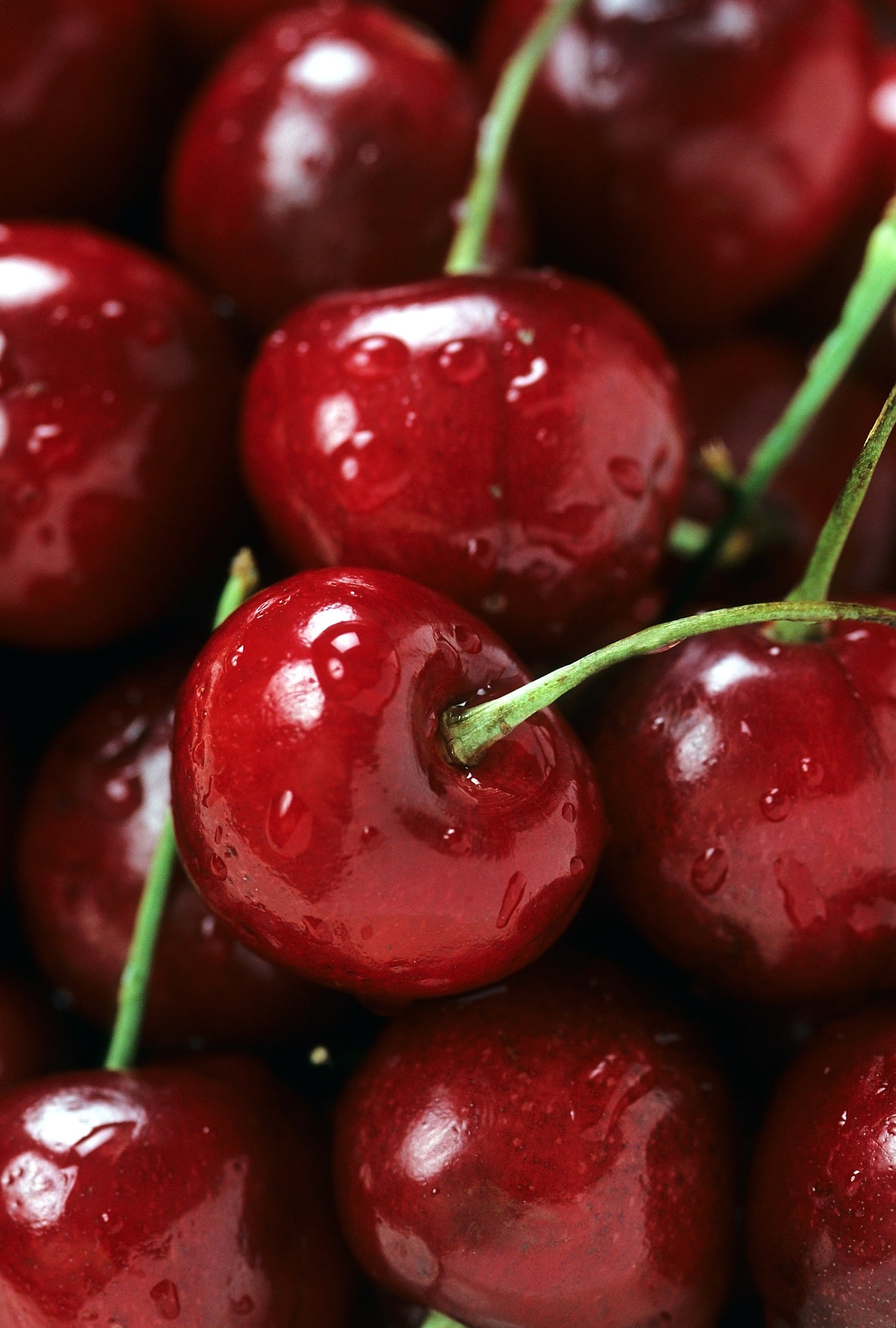 Here are some more fun facts about cherries:
The life of a cherry tree is 30-35 years.

Cherries ripen between 60 and 80 days after bloom.

Cherries are harvested in the cool morning hours to avoid fruit softening and bruising. They are also hydrocooled soon after harvest in order to reduce the fruit's pulp temperature and prevent dehydration.

In an average crop year, a sweet cherry tree will produce 800 cherries.

On average, there are about 44 cherries in one pound.

Despite the short fruiting season, Americans consume an average of 1.5 pounds of cherries each year.

Cherries are closely related to apricots, plums, peaches and nectarines.

They're naturally low in fat and calories, and are a good source of dietary fiber, vitamin C, potassium, and antioxidants.

Snacking on a handful of cherries before bed can help you fall asleep. Cherries are one of the few natural sources of melatonin, a hormone that helps regulate the body's internal clock.
We are proud to partner with the Mathison family of Stemilt Growers to bring you delicious sweet cherries all summer long. They've been growing cherries atop the high elevations of Stemilt Hill in Washington state since the early 1900s. Taste the difference the generations of family farming delivers by picking up a bag of sweet Stemilt cherries today!
With a bag of fresh cherries, whip up some delicious seasonal dishes.
Start your morning with Overnight Oats with Cherries and Chia Seeds.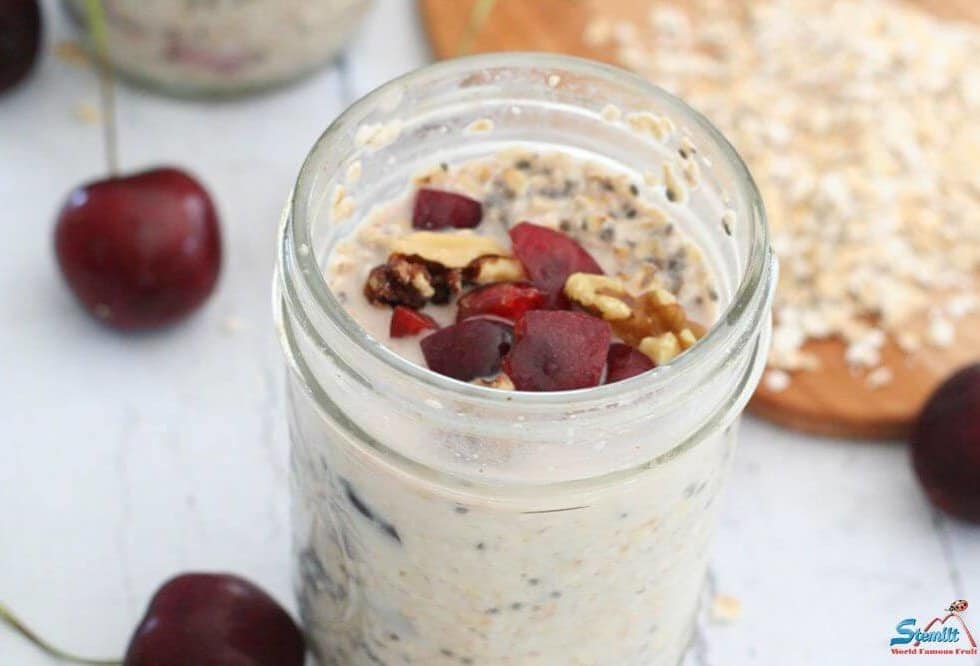 Sip on fresh Cherry Juice during the day – it offers a number of health benefits.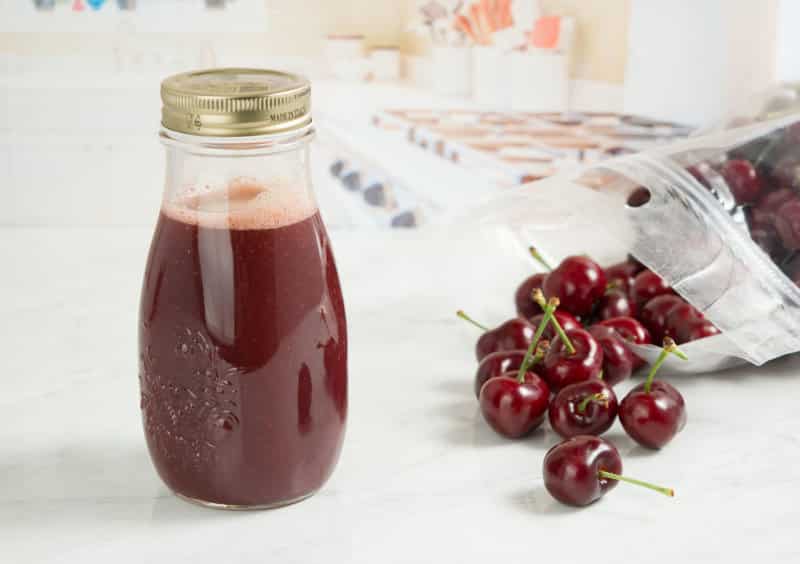 This Cherries, Mango and Avocado Salad is a unique salad for your next BBQ.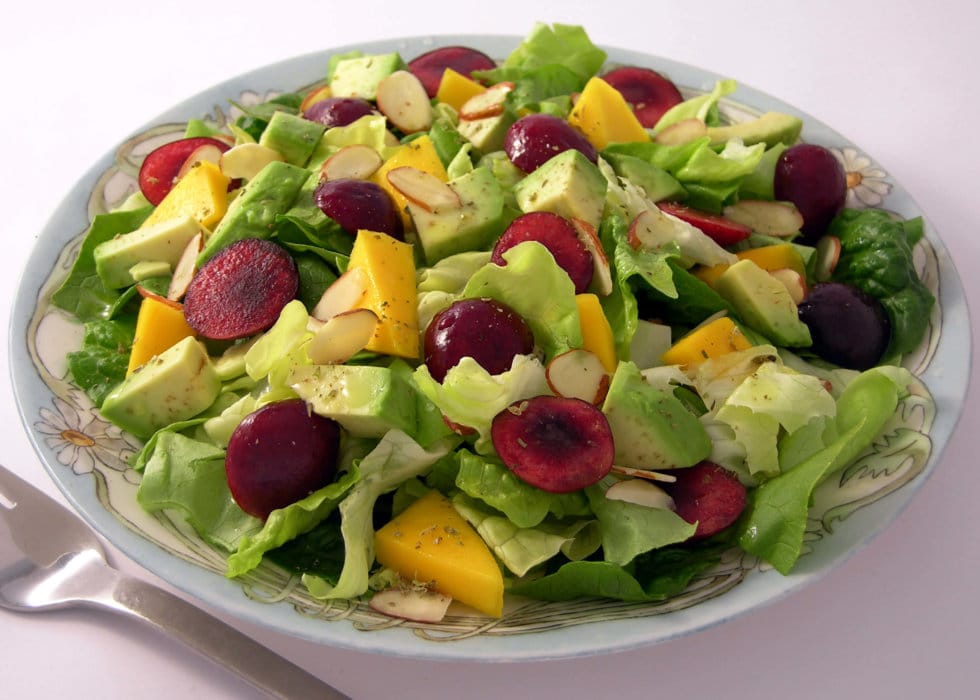 Cherry Turnovers or Fresh Cherry Cobbler are quick and simple dessert recipes to make when you need to satisfy your sweet tooth.