Happy National Watermelon Day!
Though made up of mostly water, watermelon is full of beneficial nutrients including vitamin A, B6 and C, fiber, lycopene, antioxidants, and amino acids, to name a few.
Vitamin A is linked to healthy vision, skin, and brain function, as well as supporting cell growth. Vitamin B6 helps maintain a healthy nervous system, immune system and nervous system. Vitamin C assists in the growth, development and repair of all body tissues and supports a healthy immune system. Fiber maintains a healthy digestive system.
Lycopene is a powerful antioxidant. Antioxidants help prevent cell damage and cancer. Amino acids are the basic building blocks of protein. The body uses amino acids to carry out a number of important bodily functions such as repairing body tissue, the transport and storage of nutrients and healing.   
Slice, dice and cube watermelon for a refreshing snack on a hot summer day. Watermelon is about 92% water, helping you stay hydrated all day!
One cup of diced watermelon is about 50 calories! Due to the fiber and the water content of the watermelon, this healthy snack will fill you up. Add pieces of watermelon to your water along with mint to cool down. Enjoy your watermelon plain or try any of these recipes.
Start the day with a Creamy Watermelon Honey Smoothie. Watermelon, banana, Greek yogurt, honey and chia seeds (optional) are all you need.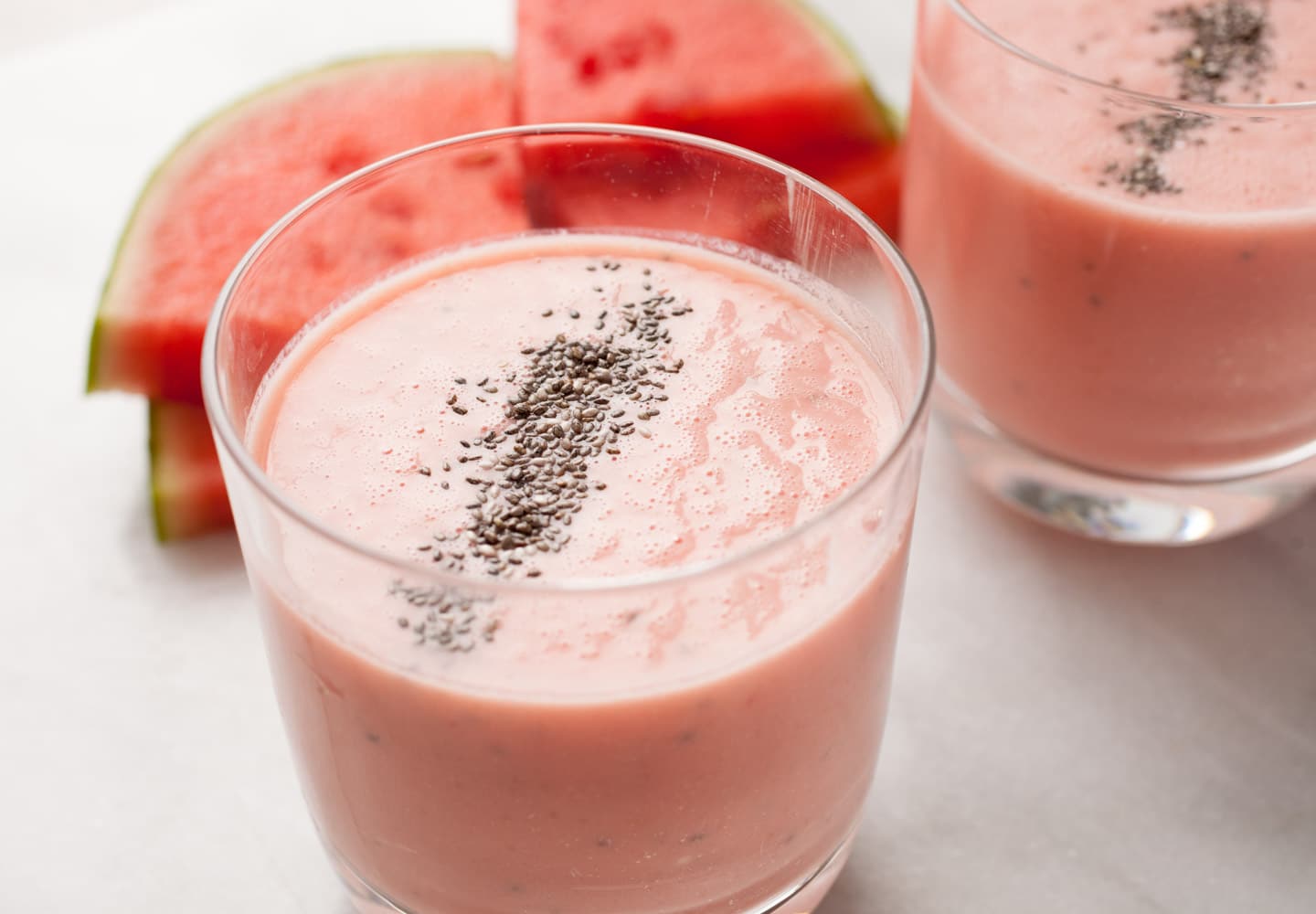 Add flavor to a seafood or chicken dish with a Watermelon Salsa topping. Yum!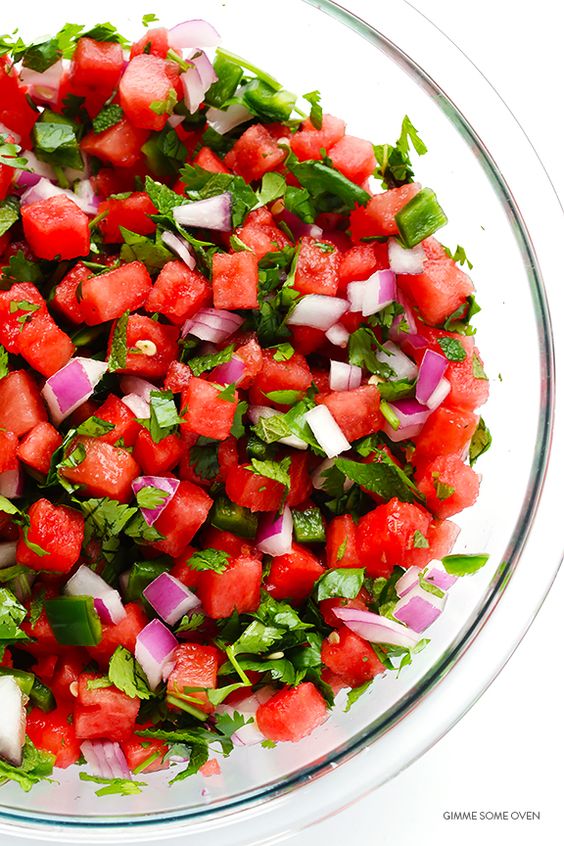 Try a new side dish – we suggest Summer Watermelon Salad with Feta and Cucumbers.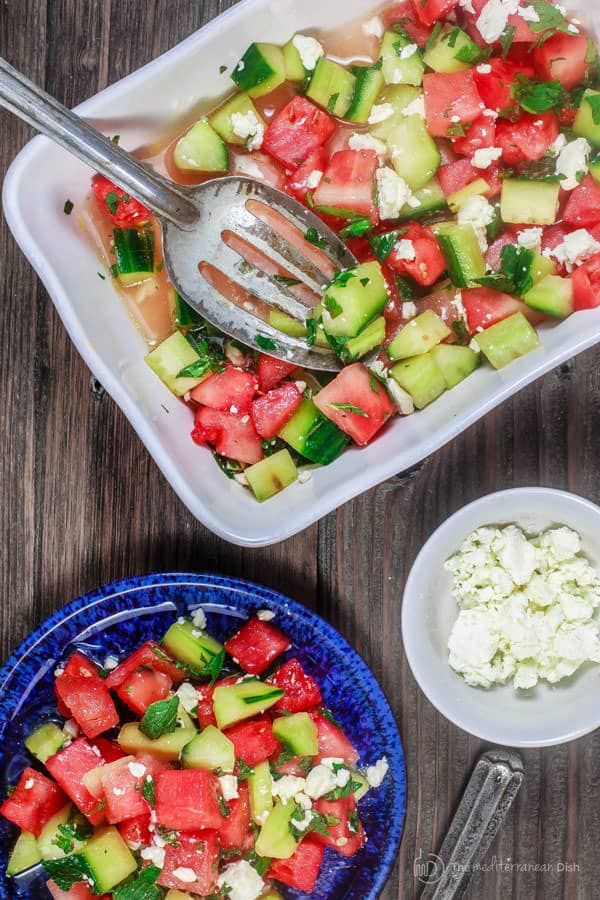 Fire up the grill for Honey Glazed Grilled Watermelon. Top with a scoop of ice cream.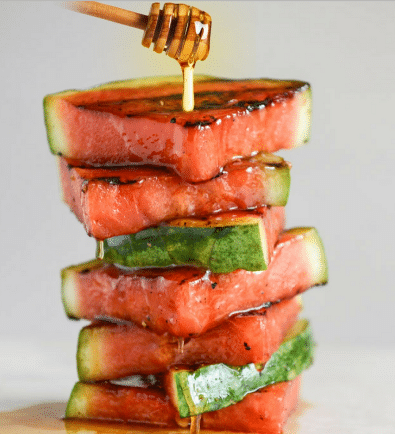 Impress your friends and family at the next BBQ with this delicious Watermelon Pizza.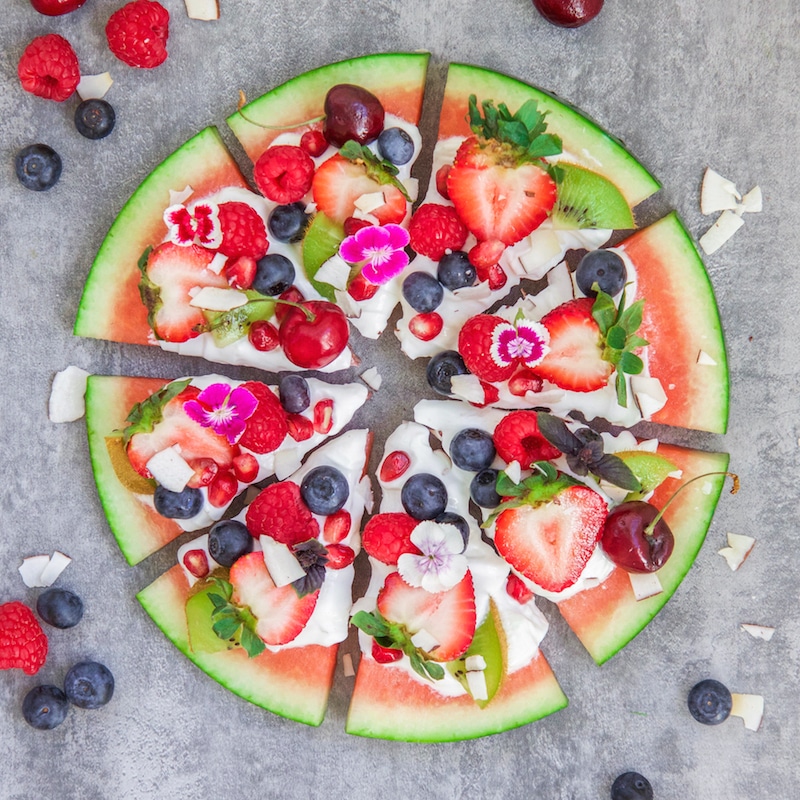 For a dessert that's simple, refreshing and healthy, add Salted Dark Chocolate Watermelon Slices to your menu! Slices of watermelon dipped in dark chocolate, frozen and sprinkled with sea salt. Yes, please!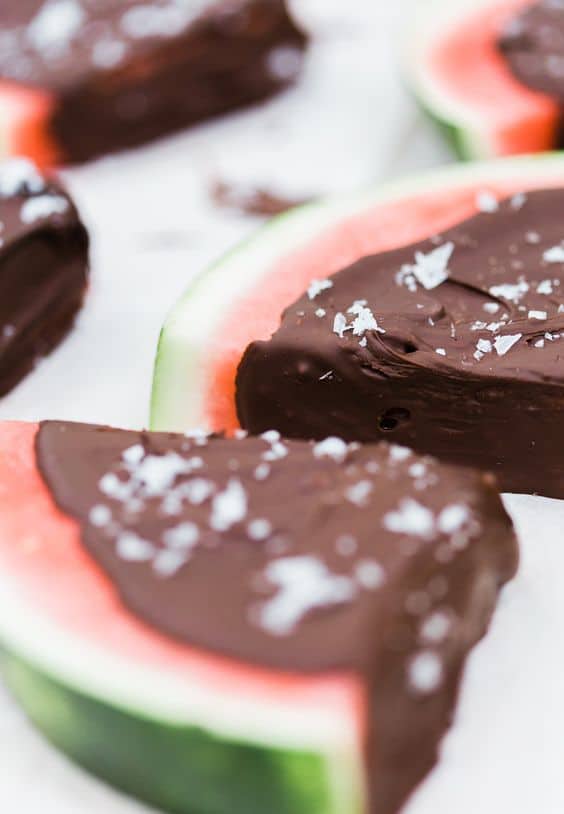 End your night with a cocktail. These Watermelon Margaritas are fresh and Weight Watchers friendly. Only 2 points!