August is National Peach Month and we have fun facts, tips and recipes for you to dig into to celebrate!
When selecting peaches on your next trip to the grocery store, keep in mind that peaches should give off a sweet and fragrant scent. Look for peaches that are vibrant in color and tone. You'll know a peach is ripe if it's soft to the touch. If the peach is too mushy? On to the next because it is most likely overripe.
If peaches are firm, set them on the counter at room temperature. They will take a few days to ripen. Once ripe, be sure to refrigerate peaches, eating them within a week of buying them.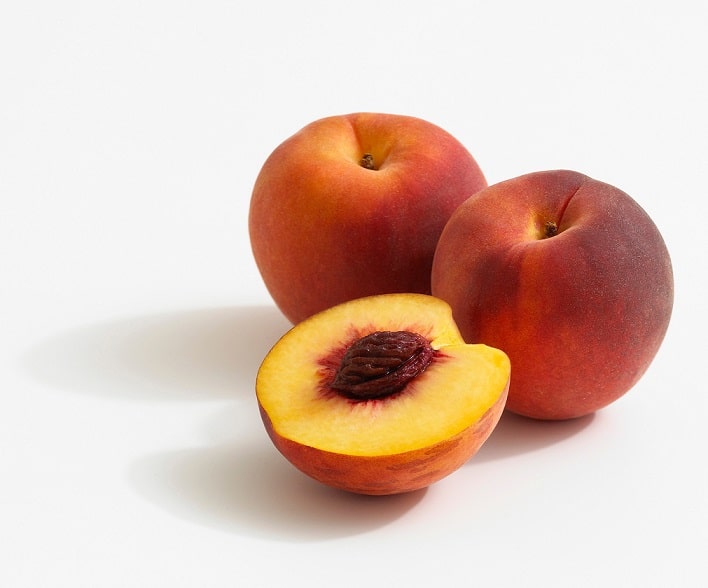 If you're looking to freeze peaches, be sure they're ripe and soft but not mushy. Peel and slice peaches before freezing; it'll save you time when you need them for quick 
smoothies or baking recipes. To peel peaches, place in boiling water for 40 seconds, then transfer to cold water. The flesh should peel easily. Lay your peeled peach slices on a baking sheet and freeze up to 5 hours or overnight then transfer to airtight containers or Ziploc bags.
Summeripe  breaks down the nutrients of peaches on their website. This summertime staple is both sweet and juicy, the perfect fruit to enjoy on a hot summer day. Peaches are one of the largest fruit crops grown in the United States and they provide various nutrients with few calories and no fat. Peaches are a healthy way to fit in one of your daily servings of fruit.
Eating peaches can help you manage your weight. One large peach contains just 68 calories and no fat. Replace fattening and processed snacks and grab a peach the next time you're hungry. Because peaches are naturally sweetened, add peaches to your cereal, yogurt or oatmeal for added sweetness.
Peaches contain many different vitamins and nutrients. Vitamin A, which is important to healthy vision, and vitamin C, which is an antioxidant and tissue-builder, are both found in peaches. In addition, vitamin E is another antioxidant found in peaches, as well as vitamin K, which is essential to your body's blood clotting capabilities. Peaches are also a source of thiamin, riboflavin, vitamin B6, niacin, folate and pantothenic acid. Fiber can be found in peaches, as well. Fiber is essential to smooth and healthy digestive system and ensuring colon health. Fiber may also play a role in regulating your cholesterol levels, helping to reduce your risk of developing heart disease.
Peaches provide potassium, which helps maintain healthy blood pressure as well as prevent kidney stones and bone loss. They also provide magnesium, phosphorous, zinc, copper, manganese, iron and calcium. These minerals work to support red blood cell, bone and nervous system health.
The flesh of a peach contains antioxidants. Antioxidants help ward off cancer, reduce body inflammation and reduce the effects of aging and deterring chronic diseases.
Add peaches to your diet with these recipes.
A Summeripe Peach Parfait is a quick and healthy breakfast made with fresh peaches, granola and Greek yogurt.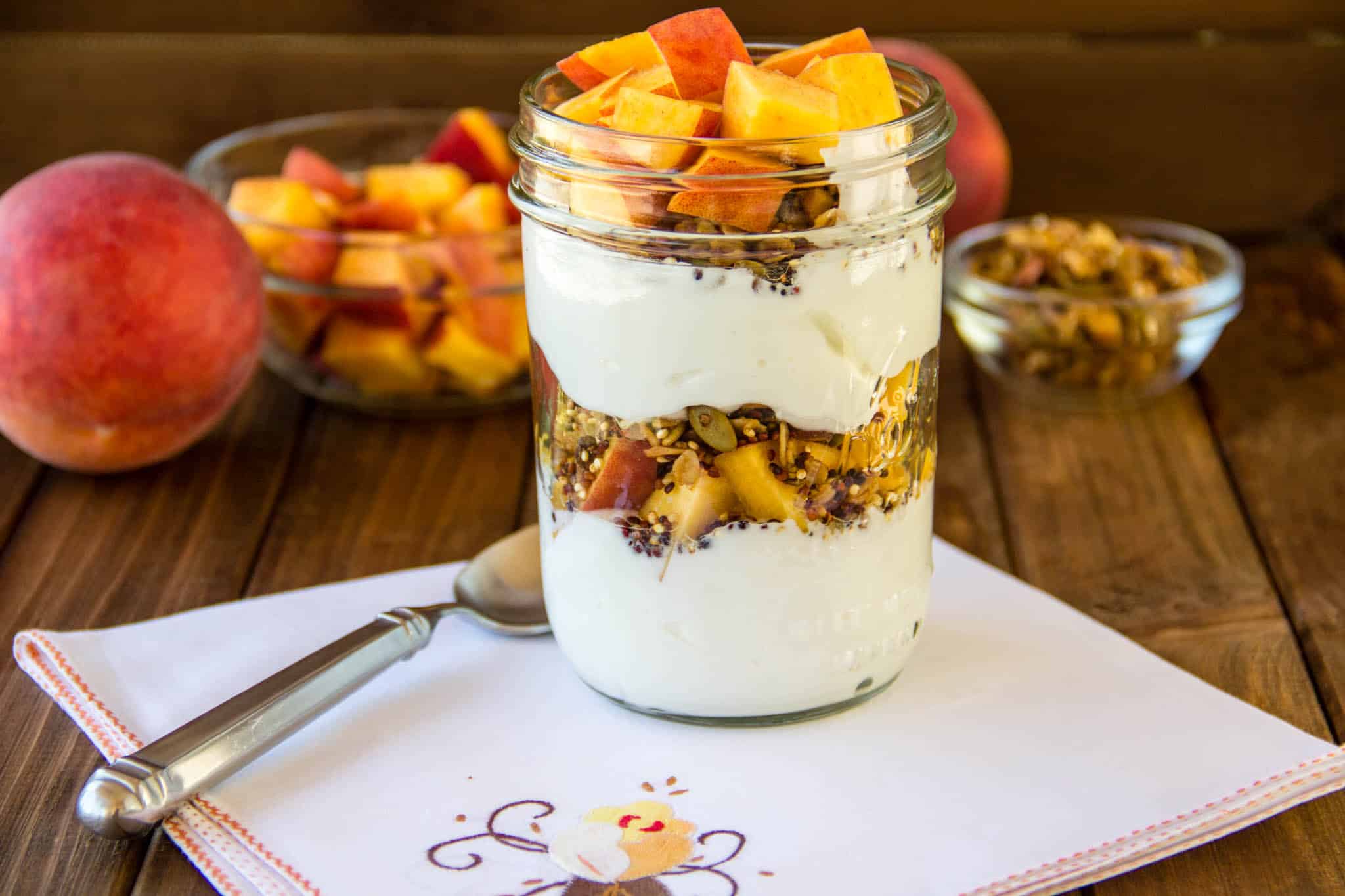 Upgrade your salad with Peachy Greek Salad; the ultimate refreshing summer lunch.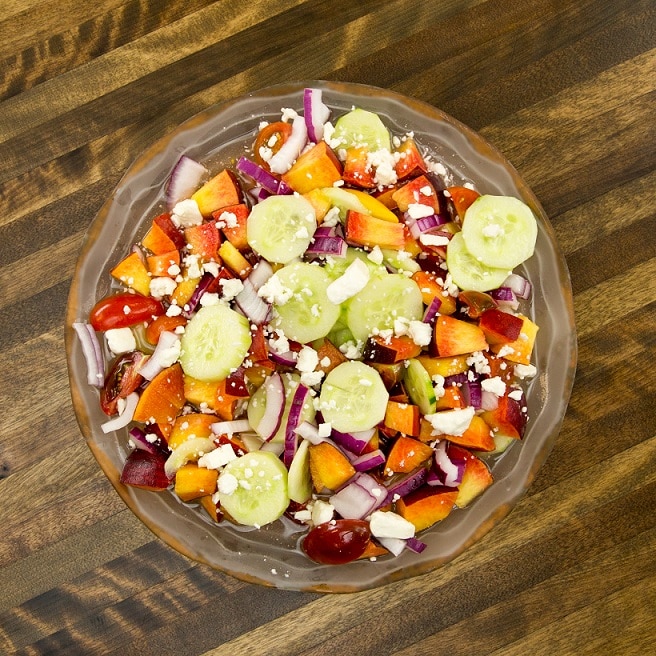 Enjoy Summeripe Street Tacos with Peacho de Gallo on Taco Tuesday. This recipe tops delicious tacos with homemade, fresh Peacho de Gallo.
Make Creamy Peach Popsicles with just 3 ingredients to cool down on a hot summer day. Summeripe Peaches, vanilla Greek yogurt and honey!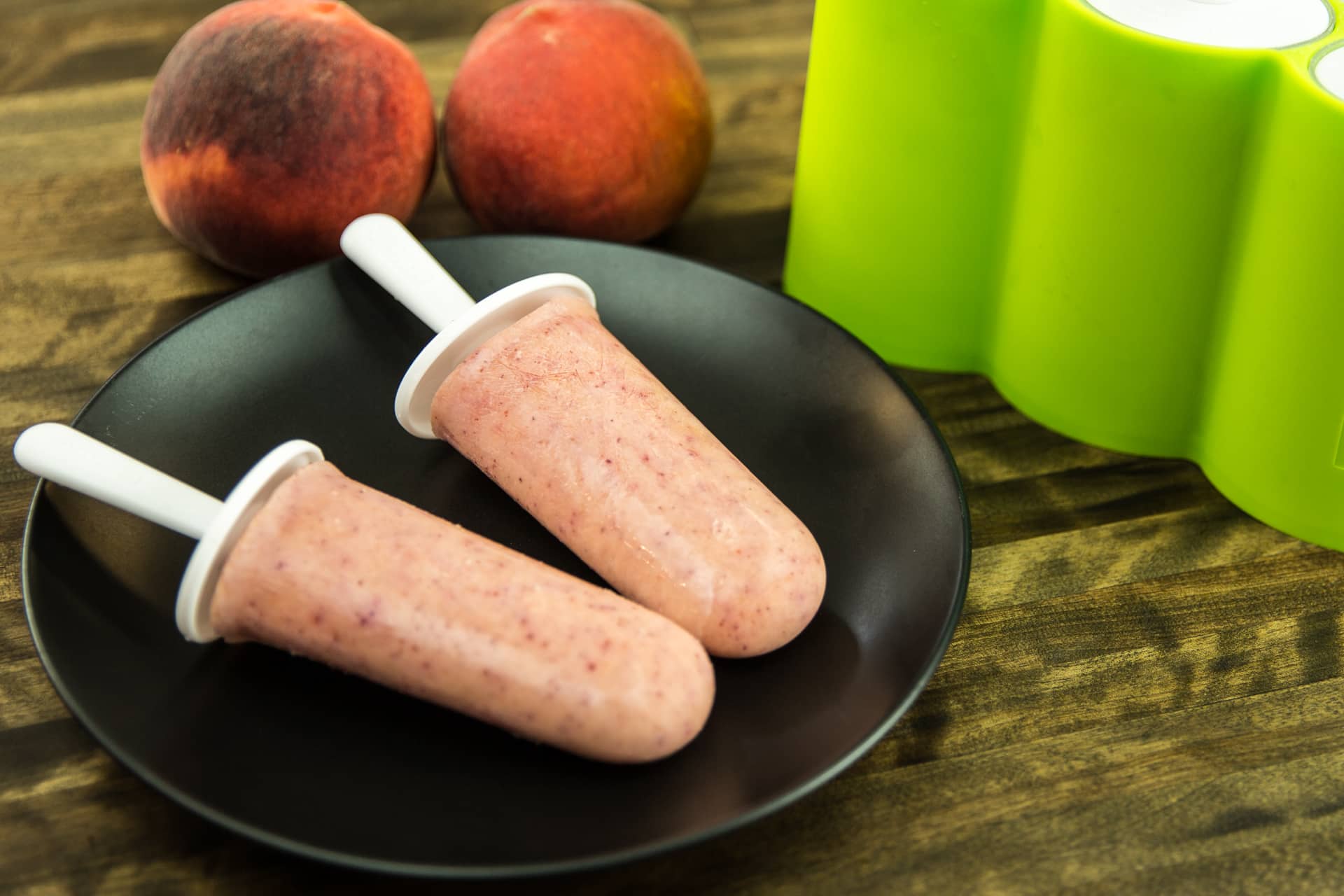 For more recipes visit, http://www.mvfruit.com.