Today, King Kullen management was honored to present a donation check to SAFE.  SAFE is a Glen Cove not for profit committed to providing alcohol and drug prevention services within the Glen Cove community. 
King Kullen was honored to support this organization. Having gotten to spend time with its Director and members of the Board of Directors several times over the past month, we have witnessed their passionate dedication to combatting the opioid epidemic and their work on other drug and alcohol abuse issues in the Glen Cove community.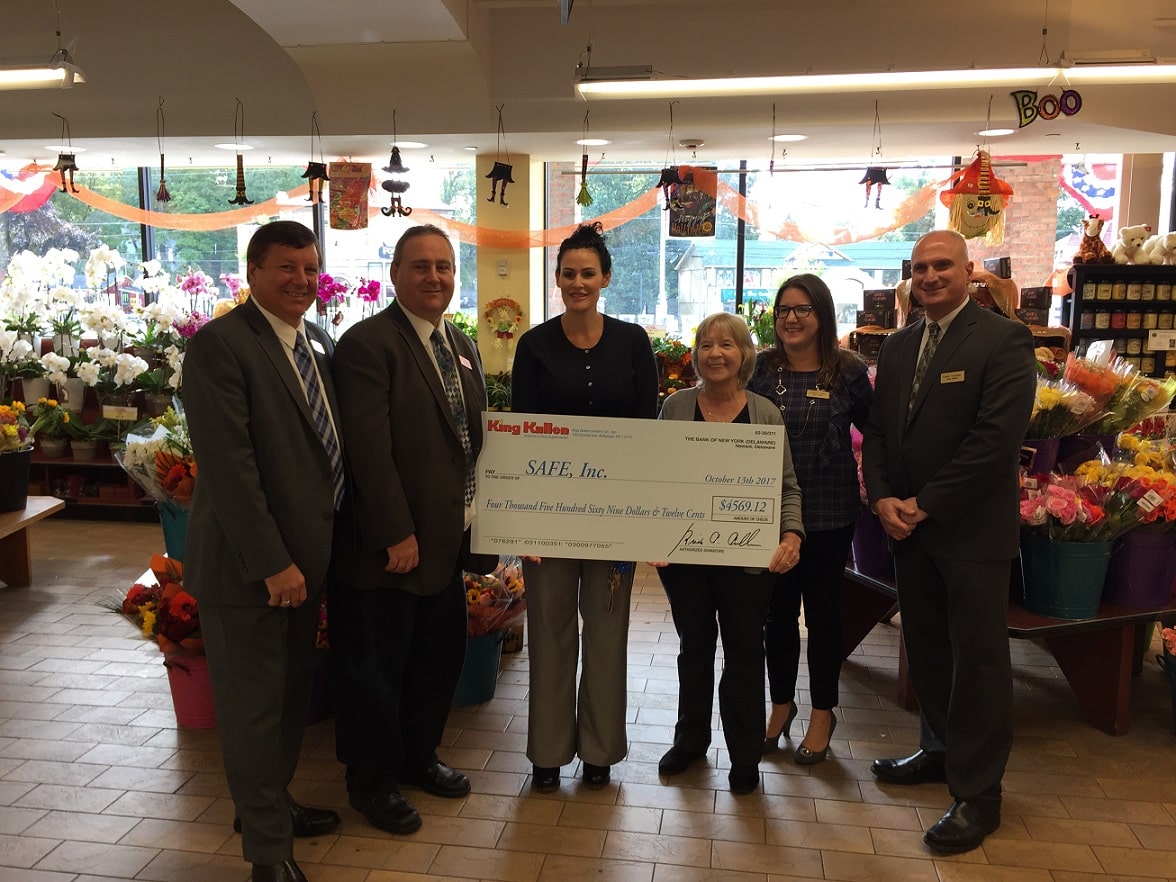 Pictured left to right – John Femminella (King Kullen District Manager), Jim Gallagher (Store Manager, King Kullen Glen Cove), Dr. Sharon Harris (Executive Director of SAFE), Georgie Connett (SAFE Board Chair & Strategic Planner), Tracey Cullen (King Kullen Director), and Frank Vassallo (King Kullen Vice President of Store Operations).