June 2017
The local grocer shares seasonal tips and new recipes for the summertime.
Happy June! With this new month comes National Fresh Fruit and Vegetables Month. This year, King Kullen is celebrating by sharing ways to use seasonal produce to add new flavors to dishes, and a few grilling tips to keep in mind during the spring and summer months.
Enjoy Seasonal Produce
Spring and summer are the best times of the year to stock up on fruits and veggies. Head to the Produce Department at any King Kullen store to find a variety of fresh produce every week.
Spring offers fruits such as grapefruits, kiwis, strawberries, apricots, cherries, cantaloupes, honeydews, figs, pineapples, oranges and jackfruits. Vegetables include Vidalia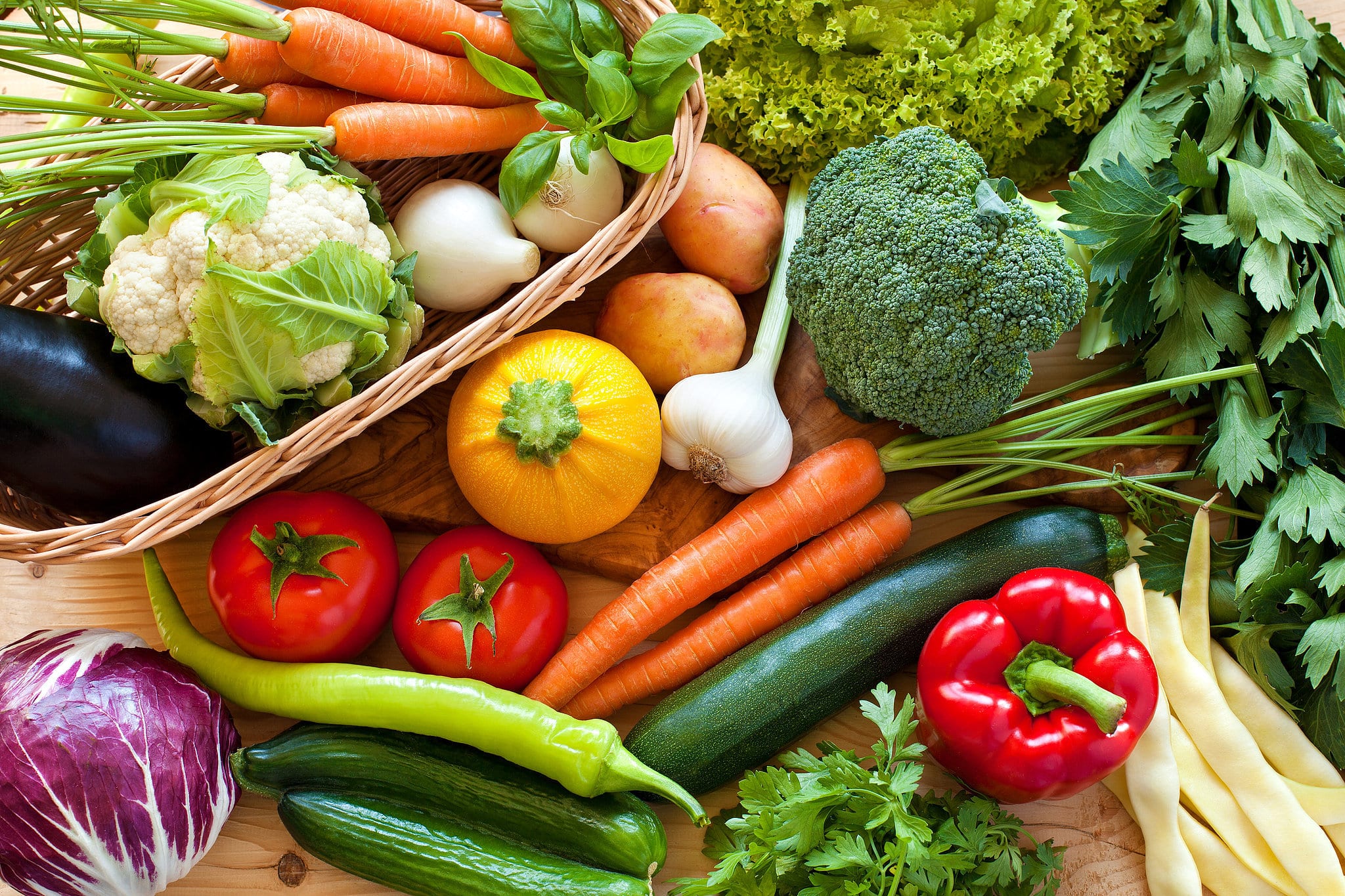 onions, artichokes, asparagus, carrots, peas, arugula, beets, scallions, radishes, fava beans, zucchini and spinach.
Summer offers blackberries, raspberries, blueberries, grapes, pears, mangoes, watermelons, coconuts, peaches, nectarines, and plums. Vegetables include avocadoes, bell peppers, eggplant, tomatoes, summer squash, sugar snap peas, cucumbers, corn and green beans, to name a few.
Most spring and summer produce tastes delicious on their own. From fruits like peaches, plums and berries to vegetables like bell peppers, green beans and tomatoes, there are lots of options. While these fruits and vegetables are flavorful enough to enjoy by themselves, why not add them to summer dishes?
Try New Recipes
Tasty recipes make summertime meal preparation much more fun, and Rich Conger, Director of Produce and Floral, has a few of his favorite picks to share.
Try a fresh and flavorful vegetarian recipe this summer and make a pasta salad like Summer Pesto Grilled Vegetables with Penne with asparagus, summer squash, sweet pepper, zucchini and garlic (https://www.pinterest.com/pin/AaZyR1tjH5OyzvT3sc3miZ4rUUC4feJBT0LNbBCMZhVIUfYuoW_seHo/).
When making potato salad, skip the mayonnaise and use avocado instead. It's a healthier alternative and just as creamy and delicious. Summer Corn, Avocado and Black Bean Salad uses multiple summer vegetables and can be served as an appetizer or as a side to chicken, beef and seafood dishes (https://www.pinterest.com/pin/199917670935218081/).
Summer is the perfect time to swap traditional salsa for a fruity alternative. Substitute tomatoes with cantaloupe, mango, pineapple, blueberry or watermelon. This salsa is tasty for dipping with chips and it's also great when served on top of chicken, seafood or taco dishes. Try Blueberry Pineapple Salsa (https://www.pinterest.com/pin/199917670937438648/) or Fresh Cantaloupe Salsa (https://www.pinterest.com/pin/199917670937702826/) for future barbecues and impress every party guest.
Get creative when celebrating birthdays and holidays this summer by making desserts that are healthy, fresh and deliciously different. Try Watermelon Cupcakes topped with homemade coconut whipped cream and chocolate chips, berries or nuts (https://www.pinterest.com/pin/199917670939247380/).
Think simple, and forget watermelon slices this year. Instead, turn watermelon into bite-sized treats by cubing and dipping into chocolate. Cube the watermelon first, stick toothpicks in each piece and then freeze for about 25 to 30 minutes before dipping in chocolate.
Grill Fruits & Veggies
Fruits and vegetables were made for grilling. Add variety and color to any BBQ spread with an assortment of fresh veggies like peppers, zucchini, tomatoes, mushrooms and more. For easy grilling, slice, dice or cube vegetables first. Season with salt and pepper or other herbs and spices, and be sure to coat vegetables with olive oil to prevent food from sticking to the grill.
Keep things even simpler with kabobs. People love kabobs, and they are perfect for feeding large groups. Plus, the clean-up is quick and easy. Use an assortment of vegetables and start grilling everything at once for this Grilled Vegetable Kabobs recipe (https://www.pinterest.com/pin/199917670941160816/). For extra variety and more protein, add steak, chicken or shrimp to the mix.
For a tangy taste, try Hawaiian Chicken Kabobs. Use chicken, pineapple, bell peppers, onion and BBQ sauce to create this sweet and savory dish (https://www.pinterest.com/pin/199917670941160826/).
Pro Grilling Tips
King Kullen's meat department is always stocked with fresh, ready-to-grill meats in the summertime. Grilling season is the best season, and Al Gerrity, Director of Meat and Seafood, has some tips to share to make grilling easier and more enjoyable.
Start with the Basics- Grilling tools make a griller's life easier. Grab a pair of tongs, grill brush, long-handed spatula, and a wire basket to start.

Think Ahead- When using a charcoal grill, preheat to give time for the grill to heat up before beginning to cook.

Clean Smarter- Cleaning is much easier when the grill is still hot. To avoid frustration, scrape after preheating and scrape again immediately after use.

Marinate the Meats- Besides adding flavor, marinating can reduce carcinogens, making the meat healthier to eat.

Safety Comes First- Always separate cooked food from raw meats and seafood, and read the meat thermometer to make sure everything is completely cooked. Also, refrigerate all leftovers as soon as possible.
Grill Sweet Treats
Main dishes and sides aren't the only meals that can be thrown on the grill. Desserts want in on the grilling too. Cube pound cake and place on skewers with strawberries for this Grilled Strawberry Shortcake Skewers with Blueberry Glaze recipe that is ultra-fresh, fruity, floral, sweet and flavorful (https://www.pinterest.com/pin/199917670941008265/).
Slice peaches and grill face down and top with a cinnamon caramel glaze. This recipe for Cinnamon Grilled Peaches with Cinnamon Caramel Sauce is a delicious treat for kids looking for something sugary in the summertime (https://www.pinterest.com/pin/199917670941161018/).
Grilled Fruit Pizza incorporates an array of summer fruits layered over a honey herb ricotta and topped with fresh herbs (https://www.pinterest.com/pin/199917670941161028/). This flatbread has all the colors of the rainbow and it's slightly sweet and savory, too.
With these tips and recipes in mind, head to the nearest King Kullen store to find all the ingredients to get started and remember to have fun!
Source: PR Web