Interested in saving money? Join SavingStar for weekly sales and the chance to earn cash back on items you normally purchase in our store.  It's too easy (and FREE) not to join.
First you'll need to ask the customer service desk at your local King Kullen for a SavingStar keycard. Once you have the keycard you'll need to register it online but don't worry, that's easy to do too! Register online or via the SavingStar app.
To register online, visit https://kingkullen.com/savingstar/ and select "Join SavingStar". Enter in your e-mail address twice as well as a password and create your account.  On the next page, you'll be asked for your SavingStar Card Number twice. Once you've entered in that information you can go ahead and "Add Card". Now you can start activating offers and saving money.
Step 1: Join SavingStar by entering in your email and a password.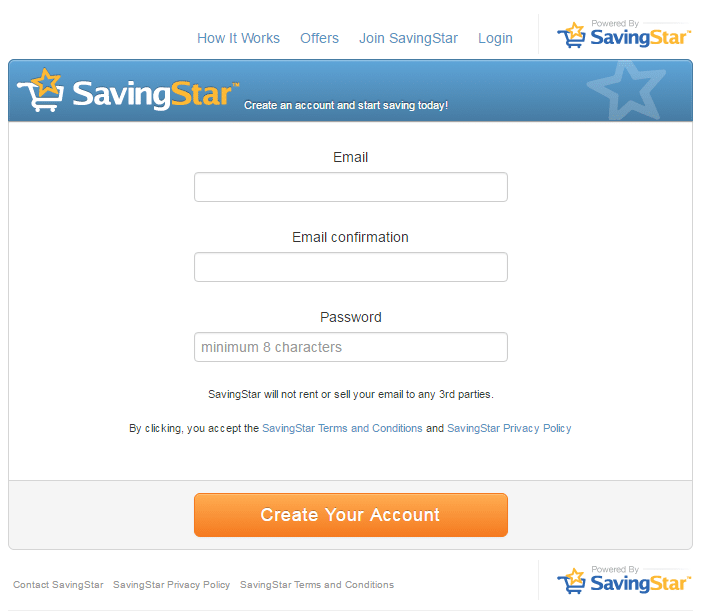 Step 2: Link your SavingStar keycard to your account.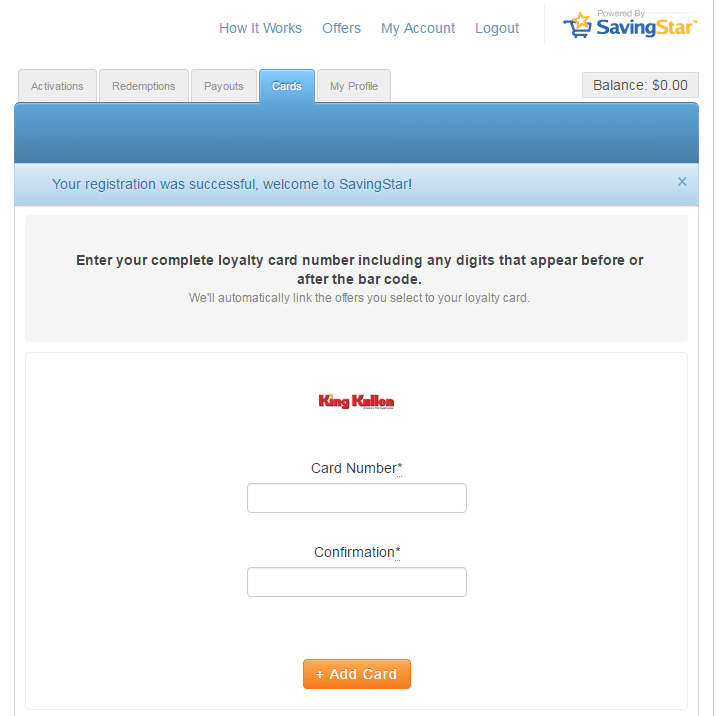 Step 3:Start activating offers.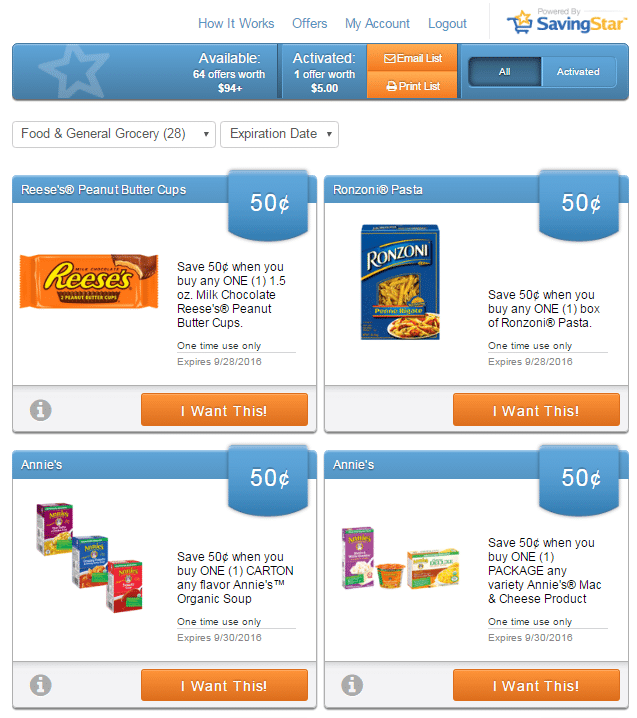 To register via the SavingStar app, you'll be asked to sign up with your Facebook account or with an alternate email.  Once you're signed into the app, select "Redeem". You'll be asked to "Add a Store", where you'll be directed to a list of stores that participate in SavingStar.  Pick us, pick us! Once King Kullen is added to your account you're ready to start activating offers on the app.
After you've activated offers on your SavingStar card through our website or the app, it's time to head to the supermarket. Buy the items you've activated on your card and swipe the SavingStar keycard at checkout. Your savings will be added to your SavingStar account within 2-22 days.  **Don't see the savings reflected on the receipt or the total grocery bill decrease?  That's okay! The cash back you earn from SavingStar offers will be deposited directly to your SavingStar account where you'll be able to select from various payout methods such as a bank deposit, PayPal deposit, Starbucks gift card and more!