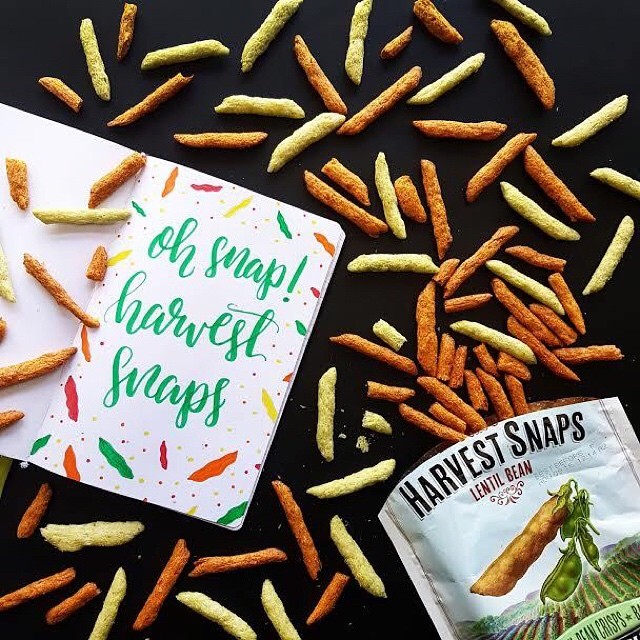 Harvest Snaps is dedicated to three things: ingredients, taste, and better for you. Harvest Snaps snacks are baked, not fried, and guaranteed to have a satisfying crunch.  Not to mention being a good source of both protein and dietary fiber. The next time you want to reach for a snack we suggest grabbing a bag of Harvest Snaps Snapea Crisps, Lentil Bean or Black Bean.  It's a better-for-you snack with a taste you can rely on.  
Replace greasy and salty chips with Harvest Snaps the next time you serve hummus or dip at a party.  You get just as much flavor with less carbohydrates, more protein and no gluten.  Add them to a soup for some crunch, eat them alongside a hearty sandwich, crush them up for Harvest Snaps Crusted Chicken or grab a handful for a quick snack.  Check out the recipe below for Oh Snap! Onion Rings, perfect (and healthier) for a game day dish!  
Snapea Crisps are made from 70% all-natural peas, letting you snack guilt-free with 5 grams of plant protein, 13% of the recommended daily value of fiber and less fat and sodium than regular chips.  Harvest Snaps Baked Lightly Salted have 40% less fat than regular potato chips and they are a good source of fiber.  
Try Snapea Crisps in four delicious flavors which you can find available in our Produce department: 
Lightly Salted

Caesar

Black Pepper

Wasabi Ranch
Harvest Snaps Lentil Bean are made from 65% lentils and available in two flavors:
Looking for a snack with a kick, go with Harvest Snaps Black Bean, available in two bold flavors:
Habanero

Mango Chile Lime