The Flu Shot is Available
at All King Kullen Pharmacies
All King Kullen pharmacy locations are now offering the flu shot, for only $19.99.  Those with Medicare Part B Insurance Coverage have no cost, as it is fully covered.  We invite you to compare our very competitive flu shot price with other supermarkets and national brand pharmacy chains operating on Long Island.  All vaccines we offer are thimersol free.  King Kullen also offers Flublock. We are one of the only pharmacies that have this vaccine. It is $49.99 due to it's advantage of being vegan and egg-free. For more information on Flublok, visit http://www.flublok.com.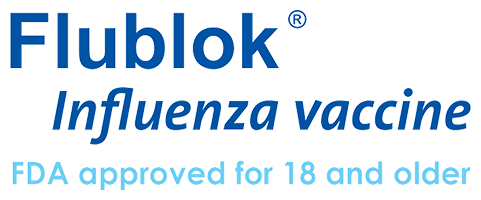 The Center for Disease Control recommends the flu shot for everyone, but it is particularly important for people who have a high risk for complications from the flu.  This includes pregnant women, children under the age of 5, people 50 years of age or older, people who live in a nursing home or long term care facility, and people who live with or care for anyone at high risk.
Flu season starts in the Fall, and usually peaks in January and February, so the sooner you get vaccinated, the better.  The flu shot is an inactivated vaccine, so you cannot catch the flu shot from it.  Of course, if you are not sure if you should receive the flu shot, our Director of Pharmacy Al Hesse suggests that you consult with your personal physician.
The following links on the Center for Disease Control regarding the flu shot and seasonal flu may be of interest:
Key Facts About Seasonal Flu Vaccine
Seasonal Flu Shot Questions & Answers
What You Should Know for the 2015-2016 Influenza Season
Our pharmacy locations and pharmacy operating hours can be found in the table below.  For more information about King Kullen Pharmacy offerings, please visit here.
Town
Street Address
Pharmacy Phone Number 
Pharmacy Operating Hours

Bethpage

598 Stewart Avenue

516.822.1738

M-F: 8:30 AM – 9 PM
Saturday: 9 AM – 6:30 PM


Sunday: 9 AM – 5 PM 

Center Moriches

552 Montauk Highway

631.878.9030

M-F: 8:30 AM – 9 PM
Saturday: 9 AM – 6:30 PM


Sunday: 9 AM – 5 PM 

Cutchogue

315-25 Main Road

631.734.7733

M-Th: 9 AM – 7 PM
Friday: 9 AM – 9 PM
Saturday: 9 AM – 5 PM


Sunday: 9 AM – 5 PM 

Huntington

50 North New York Ave.

631.385.7320

M-F: 8:30 AM – 9 PM
Saturday: 9 AM – 6:30 PM


Sunday: 9 AM – 5 PM 

Levittown

3284 Hempstead Tpke

516.579.2111

M-F: 8:30 AM – 9 PM
Saturday: 9 AM – 6:30 PM


Sunday: 9 AM – 5 PM 

Manorville

460 County Road 111

631.399.0346

M-F: 8:30 AM – 9 PM
Saturday: 9 AM – 6:30 PM


Sunday: 9 AM – 5 PM 

Middle Island

1235 Middle Country Road

631.924.0684

M-F: 8:30 AM – 9 PM
Saturday: 9 AM – 6:30 PM


Sunday: 9 AM – 5 PM