Our History
Michael J. Cullen Works His Way to Division Superintendent
Born in April 1884 to Irish immigrant parents, Michael J. Cullen learned about the grocery business during his early years of employment. In 1902, at the age of 18, he worked as a clerk for the Atlantic & Pacific Tea Co., where he worked his way up to division superintendent.
Cullen's natural marketing talents, work experience observations and insight into the grocery business led to his idea for mass merchandising – selling high volume at low-profit margins.
Cullen Envisions a Revolutionized Industry
While employed as the manager of 94 small Kroger Grocery & Baking Company stores in Illinois, Cullen wrote a letter to a Kroger Vice President, describing his ideas that would eventually revolutionize the industry.
His letter detailed his vision of "monstrous stores, size of same to be about forty feet wide and hundred and thirty to a hundred and sixty feet deep, and the ought to be located one to three blocks off the high rent district with plenty of parking space, and same to be operated as a semi-self-service store – twenty percent service and eighty percent self-service."
Cullen's letter went unanswered. Undaunted and confident in his ability to see his idea become a reality, Cullen resigned and moved his family to Long Island.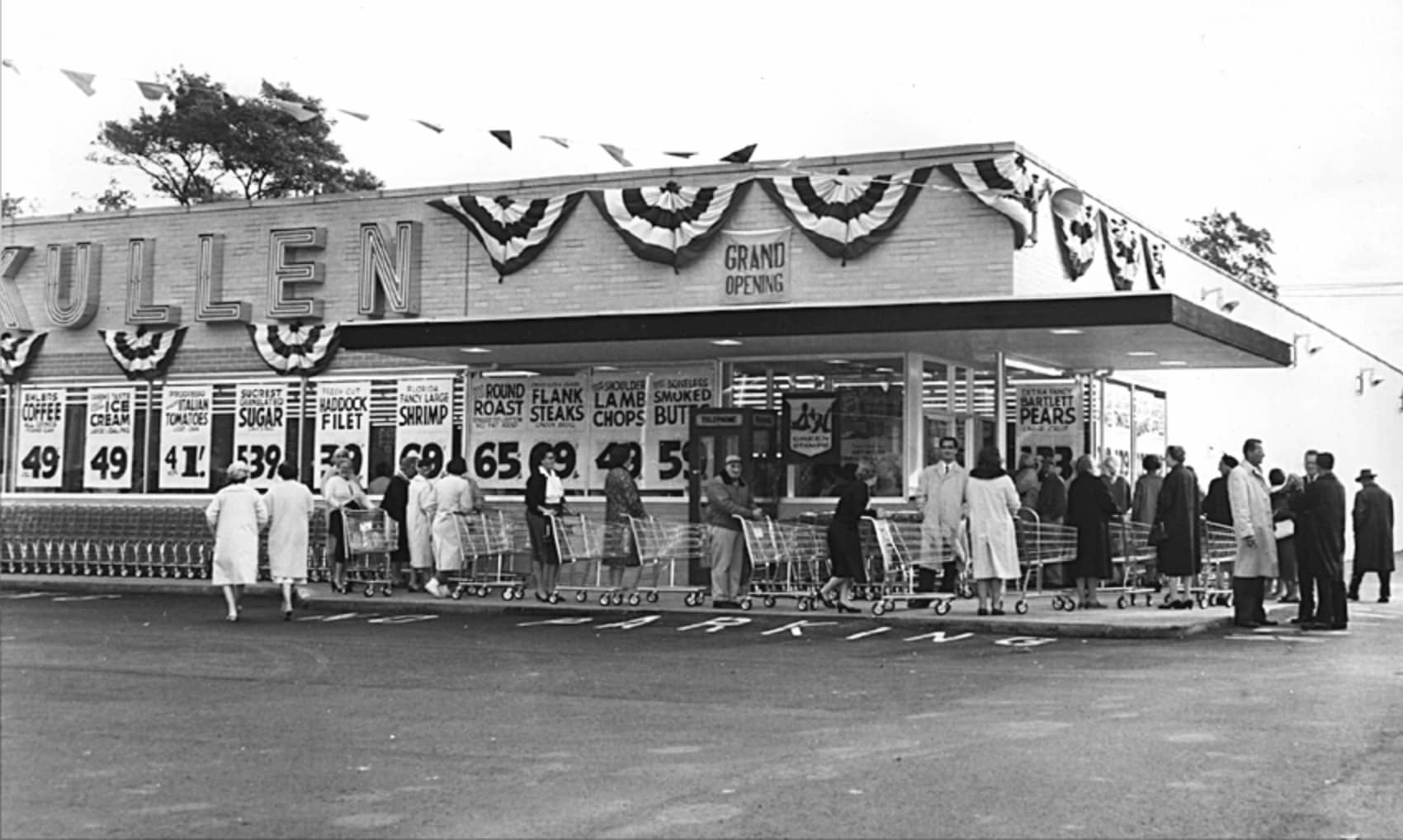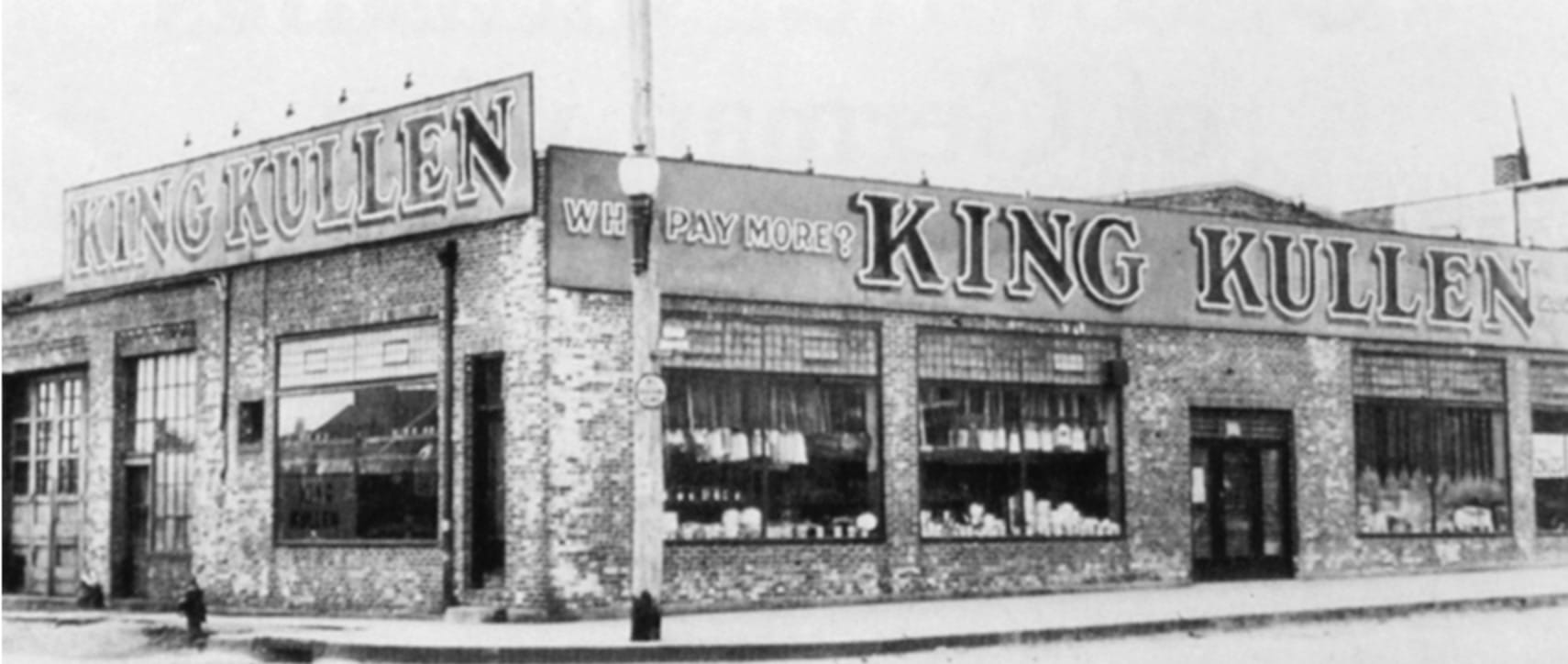 The First King Kullen Supermarket Opens
On August 4th, 1930, a 46-year old Cullen opened the doors to America's first supermarket, King Kullen Grocery Company. The Smithsonian Institute acknowledges King Kullen as America's first supermarket, as it was "the first to fulfill all five criteria that define the modern supermarket: separate departments; self-service; discount pricing; chain marketing; and volume dealing."
Success of the supermarket was instantaneous. People came from miles around. To the public, King Kullen was more than a convenience – King Kullen supermarkets meant affordable food and gained recognition as the "World's Greatest Price Wrecker."
King Kullen Grows to 17 Supermarkets by 1936
Within two years of opening, there were eight King Kullen stores, each larger than the first location. By 1936 there were 17 King Kullen supermarkets, with annual sales of approximately $6,000,000.
Although Cullen died suddenly, just 6 years after opening his first store, King Kullen continued to grow and expand through the leadership of his wife and the support of family members. During the 1950s, the company expanded eastward on Long Island, where it remains firmly entrenched as Long Island's own supermarket.
A positive relationship between management and employees has been one of the greatest contributors to the success of King Kullen. A leader in employee relations, King Kullen surprised the industry by providing its employees with insurance, vacation, and pay raises in the late 1930s, and by 1940 was firmly established as New York's premier supermarket.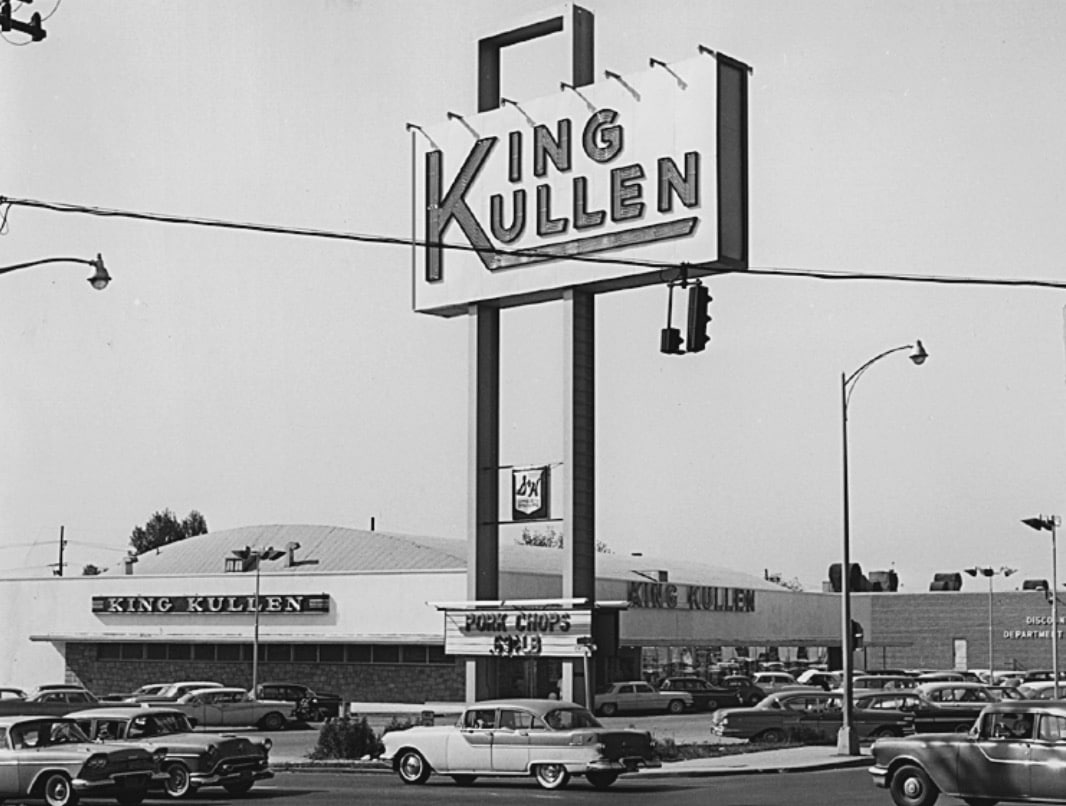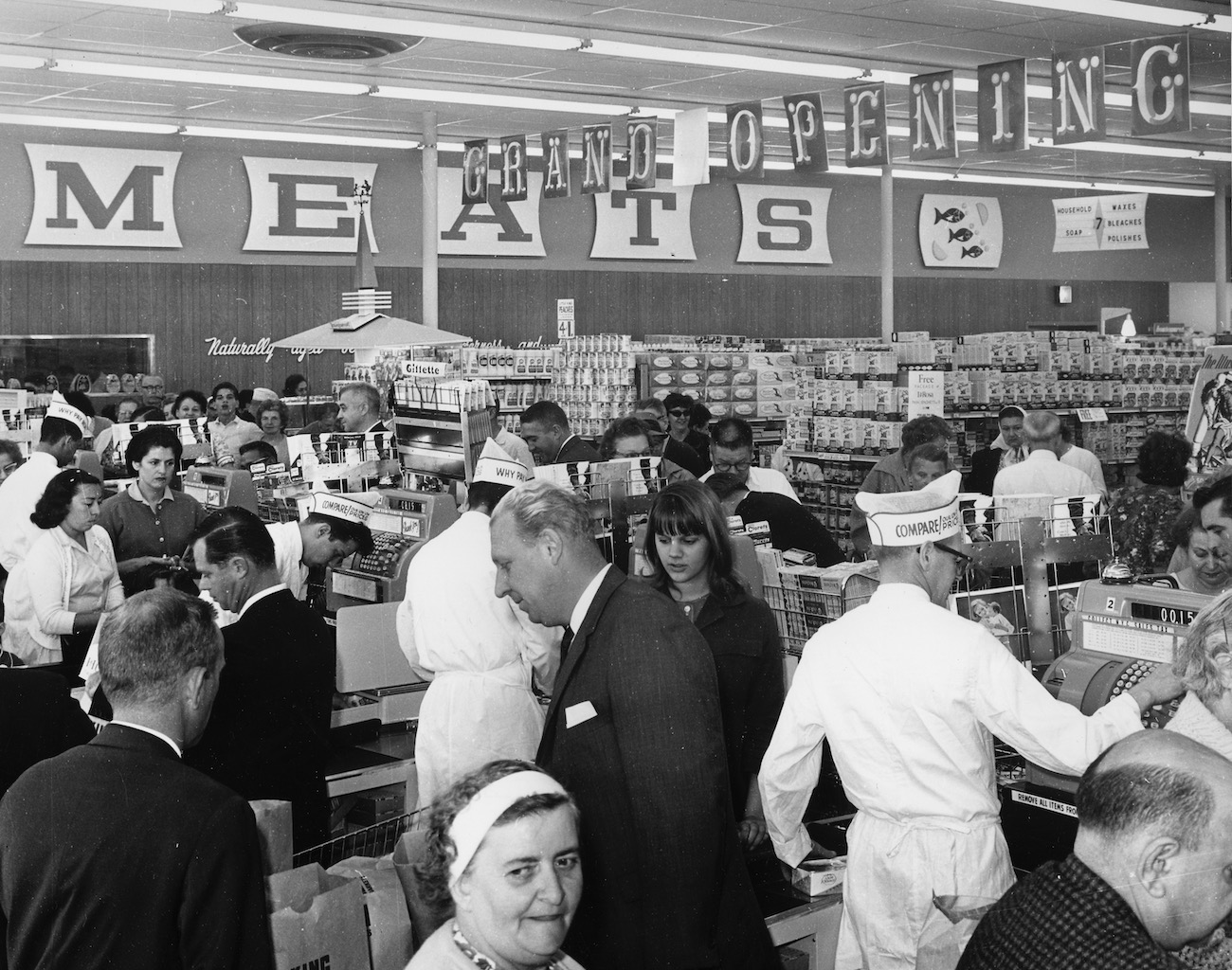 King Kullen's Success, Then & Now
In the annals of merchandising history, Michael J. Cullen's story stands out as one of vision, courage, and tenacious perseverance. Like the best of the innovators from our nation's past, the contributions he made to society during his lifetime continue to affect us to this day.
Today, four generations later, King Kullen is still family controlled and operated, remains a leader in the supermarket industry and is recognized by the Smithsonian Institute as America's First Supermarket. We've added a lot since that first store opened: pharmacies with online refills, a fresh flower shop for fresh cut flowers, a large deli, catering and a prepared foods department, a local bakery for fresh baked goods every day, and healthy and organic offerings in every store. We are also providing online grocery shopping with delivery.
We're proud to continue to provide the best service and selection for shoppers in Nassau County & Suffolk County.