With fall comes a variety of produce items that are healthy, hearty and delicious.  We put together a list of our favorites and how we like to include them in fall dishes.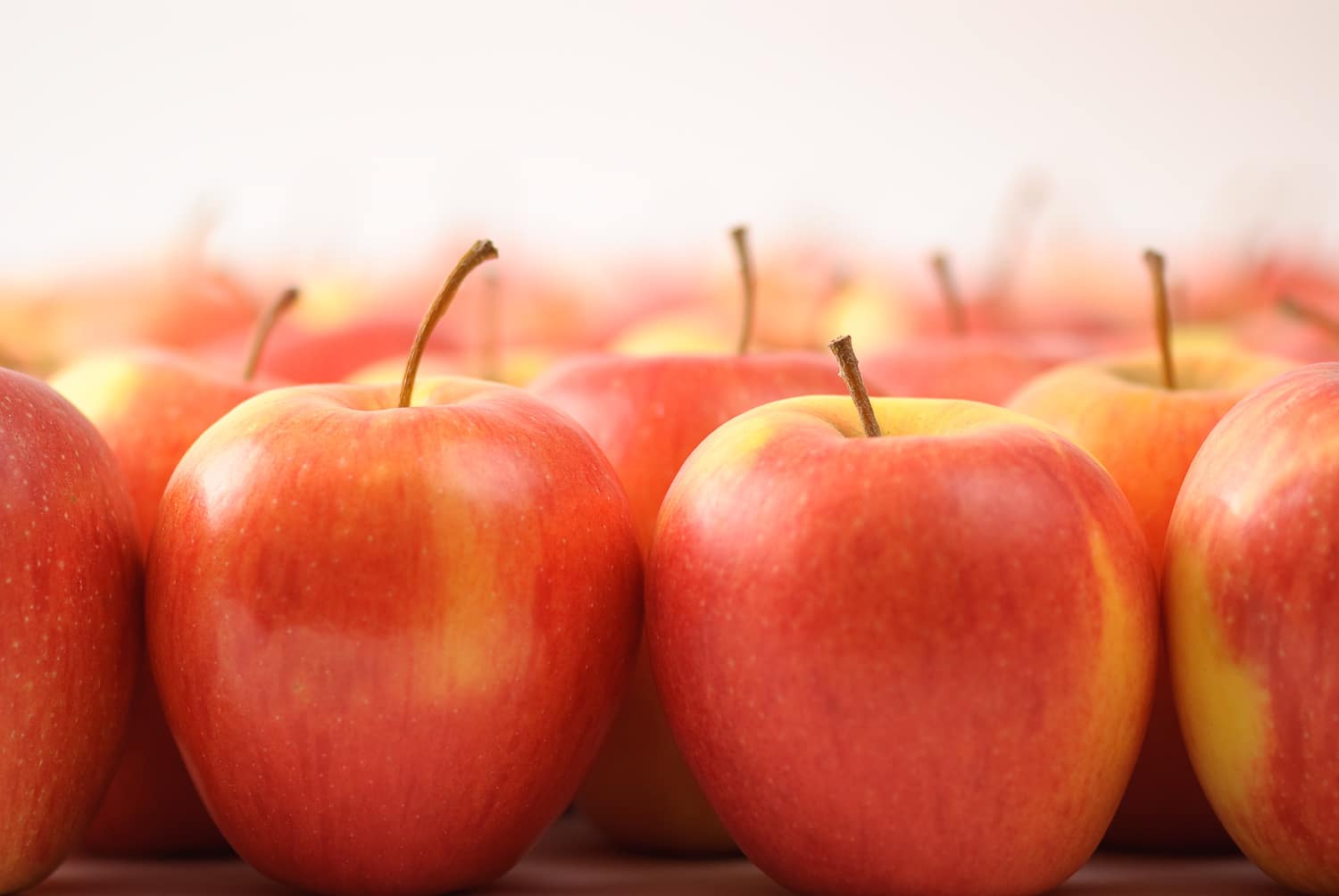 Apples
You've probably grown up hearing "an apple a day keeps the doctor away" but apples really do offer your body nutrients that help keep you healthy! Due to the amount of soluble fiber apples carry, they keep you feeling fuller longer and for a small amount of calories. Eating an apple a day can help to lower cholesterol and contribute to cardiovascular healthy due to their antioxidant properties. Apples are an easy grab-and-go snack but they're versatile in their uses. Slice apples and eat with peanut butter for breakfast, include them in a salad for lunch, add them to a pork loin for added sweetness or include them in pies, cakes or cookies.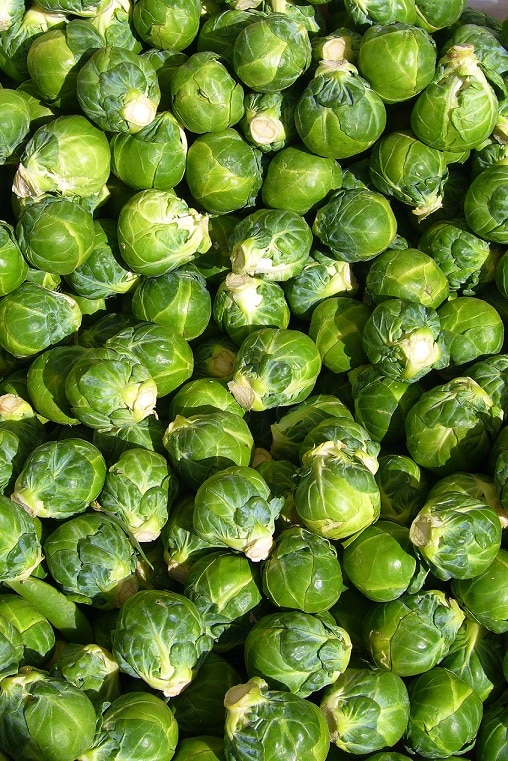 Brussels Sprouts
Brussels Sprouts contain many benefits and nutrients that are essential to our daily needs.  They are a great source of protein, iron and potassium and offer nutrients such as vitamin c, folate, fiber and antioxidants. Vitamin C keeps your immune system strong and assists in maintaining healthy skin, teeth, gums and vision. Fiber contributes to a healthy digestive system and folate boosts cardiovascular health. Brussels sprouts are simple and easy to prepare – toss in olive oil, salt and pepper and bake. Add your favorite herbs and spices for extra flavor. You can even sauté them in bacon for a quick side dish.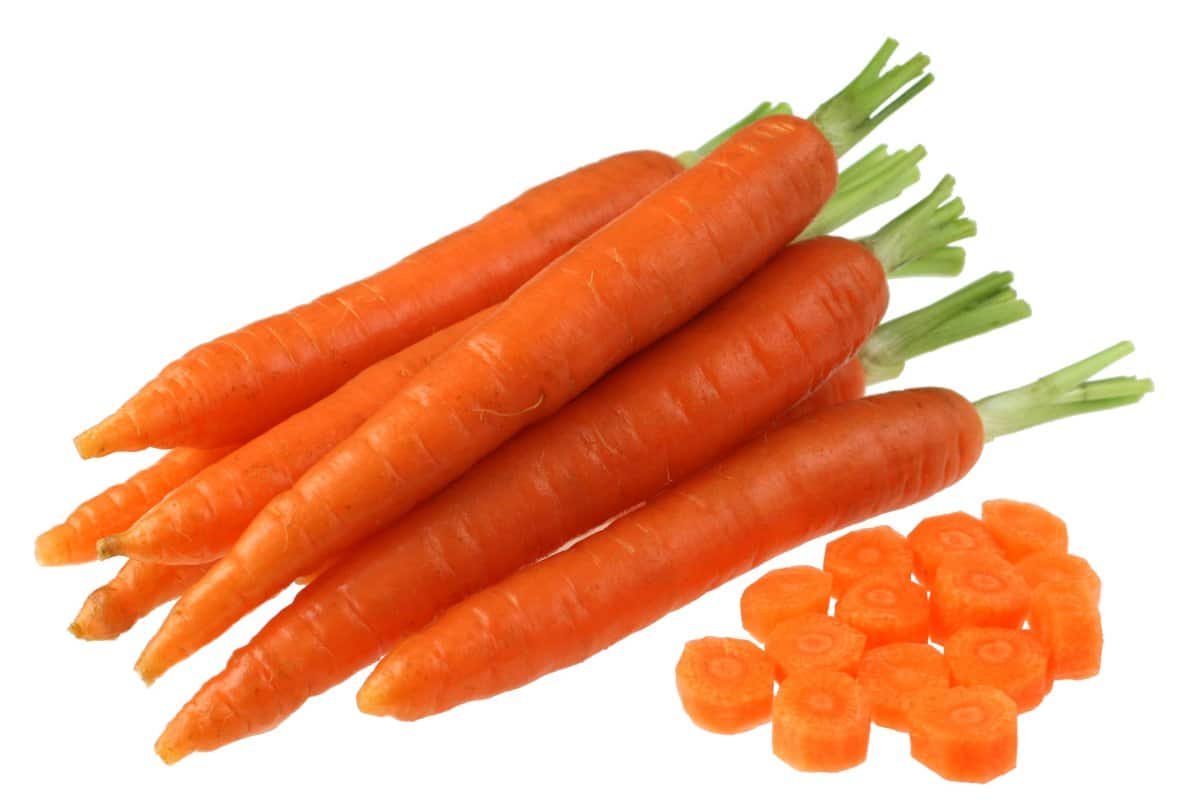 Carrots
Carrots contain a multitude of health benefits for you. Carrots help maintain a healthy digestive system due to the significant amount of fiber they contain. They are rich in vitamin A, vitamin C, and vitamin K. Vitamin A helps maintain and improve healthy eyesight, skin, hair, and nails and cleanses the body. Vitamin C helps boost the immune system and vitamin K contributes to strong bones and blood clotting. Carrots are also a great snack for diabetics due to the carotenoids that they contain. Carotenoids help regulate blood sugar levels.
Use baby carrots in place of chips the next time you serve dips, spreads or hummus. You can dice or shred carrots to include in green salads, add them to a juice smoothie for added nutrients or roast them for a tasty and healthy side dish.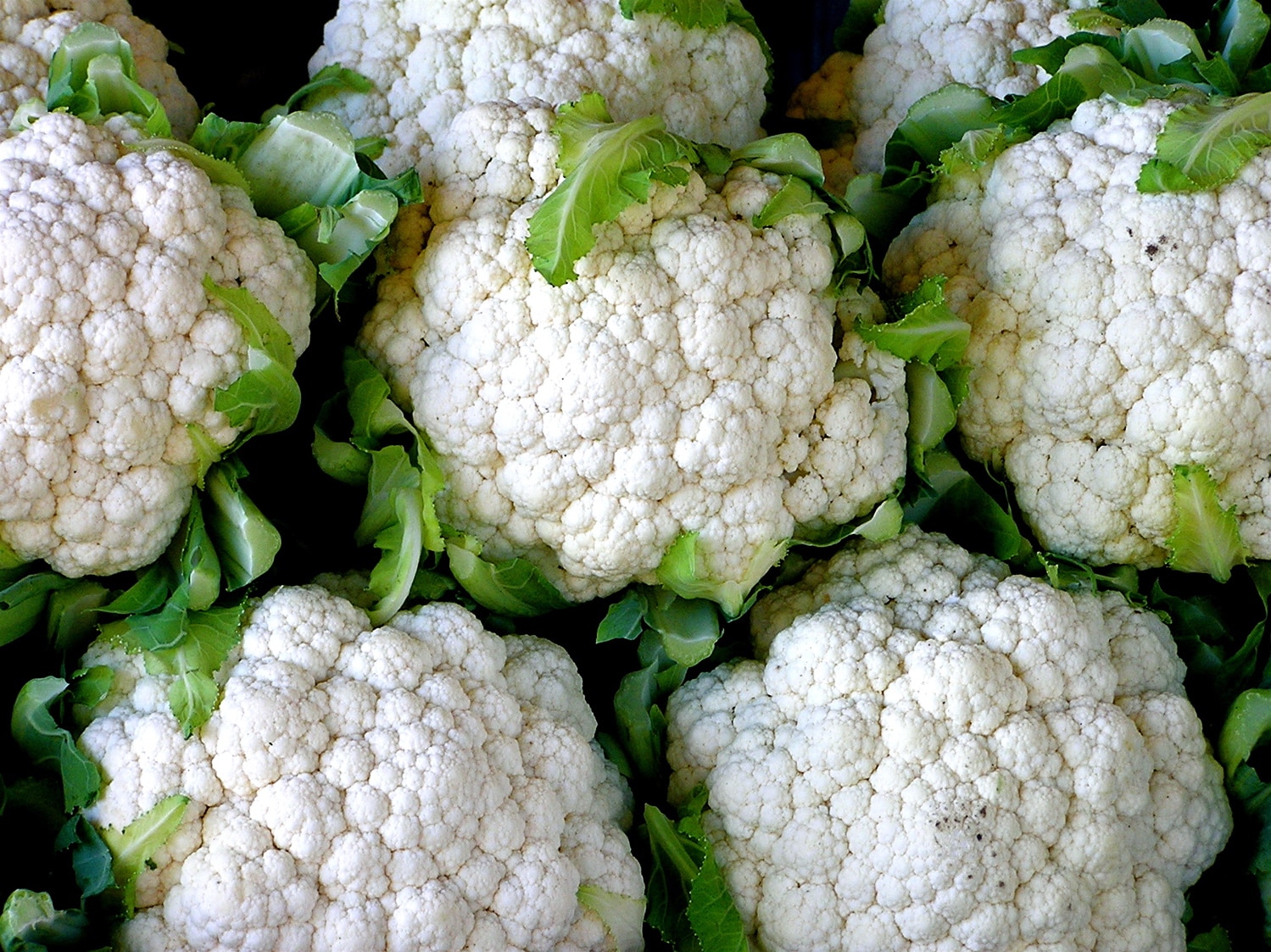 Cauliflower
Cauliflower contains antioxidants and phytonutrients that have been found to help protect you against cancer.  They also contain dietary fiber, which aids in weight loss and promotes a healthy digestive tract. Cauliflower is also a good source of vitamin A, vitamin C, vitamin K, choline, folate and potassium.
Opt for meatless versions of your favorite dishes with cauliflower. Florets can be used for buffalo "wings" and slices for "steaks" or "burgers".  Rice, pizza crust, mac and cheese and mashed potatoes can all be substituted with cauliflower. Try Crispy Buffalo Cauliflower Poppers at your next tailgate or to snack on next weekend on game day. It tastes just as good but with more beneficial nutrients. You'll never know the difference!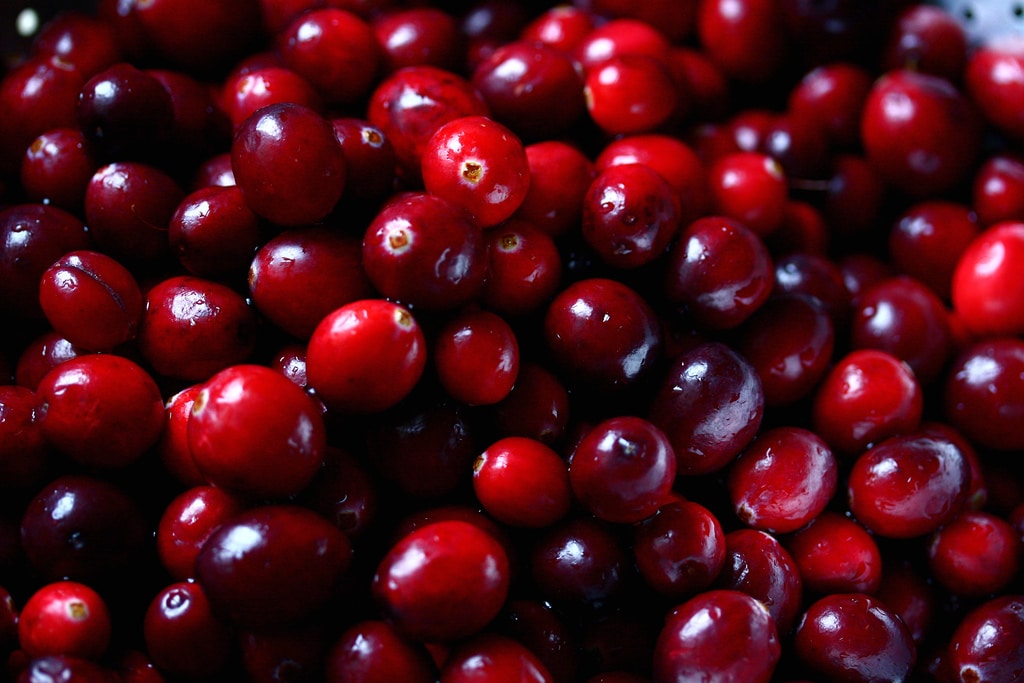 Cranberries
Cranberries contain a variety of phytonutrients that offer antioxidant, anti-inflammatory and anti0cancer health benefits.  In addition, cranberries are a great source of vitamin C, dietary fiber, manganese, vitamin E, and vitamin K.  Easily incorporate cranberries into your diet by adding a handful of fresh berries to muffins or breads you're baking for a sweet and nutritious boost. Start your morning with Pumpkin Cranberry Breakfast Cookies.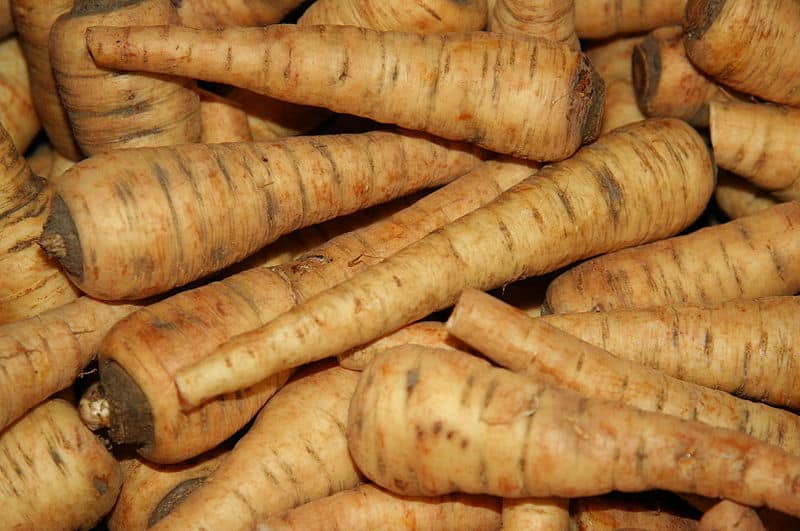 Parsnips
Parsnips are a root vegetable, nutritionally similar to the more popular turnip.  While turnips have a bitter and peppery taste, parsnips have a much milder taste that is easier to enjoy.  This vegetable contains a slew of healthy nutrients and vitamins that are essential to the body.  Potassium, manganese, magnesium, phosphorous, zinc and iron are just a few nutrients.  Vitamins parsnips contain include B, C, E and K as well as dietary fiber and protein.  With these minerals and vitamins, parsnips aid in weight loss, lower blood pressure, maintain a healthy heart, lower the risk of diabetes, boost your immune sysytem and aid in the growth and development of the body.
The easiest way to prepare parsnips is to roast them on a pan alongside other veggies.  Drizzle with olive oil, season with the spices of your choice and roast.  Add them to a homemade soup, make pizza crust, fries, or bake Parsnip Chips for a healthy snack.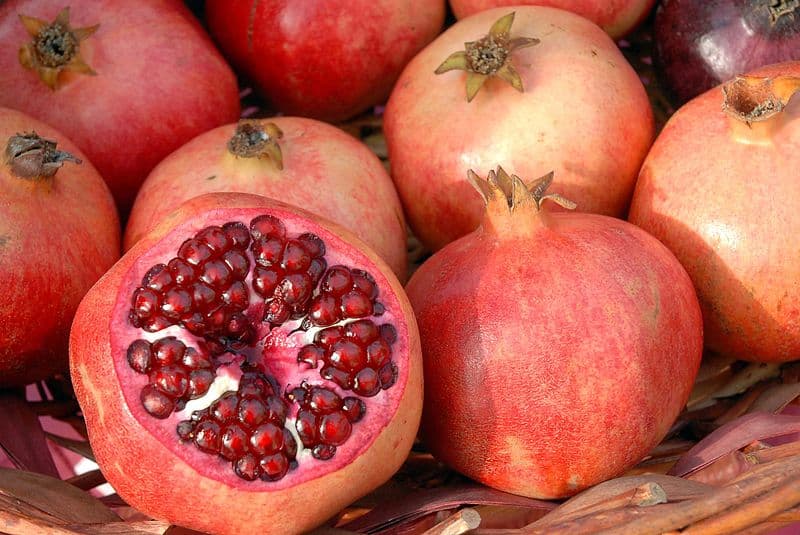 Pomegranate
This colorful and sweet fruit is rich in potassium, vitamin C, fiber, antioxidants, and anti-inflammatory properties. They help protect against heart disease and certain cancers, improve brain function and cardiovascular health, and offer relief from joint pain due to their anti-inflammatory properties. Pomegranates may seem difficult to de-seed but we found a helpful step-by-step article for easily de-seeding one https://www.pinterest.com/pin/199917670938396391/.
Add pomegranate to a fruit smoothie, salad, chocolate chip cookies, or to a vegetable side dish.  Roasted Brussels Sprouts with Pomegranate sounds like an easy and tasty side dish to us!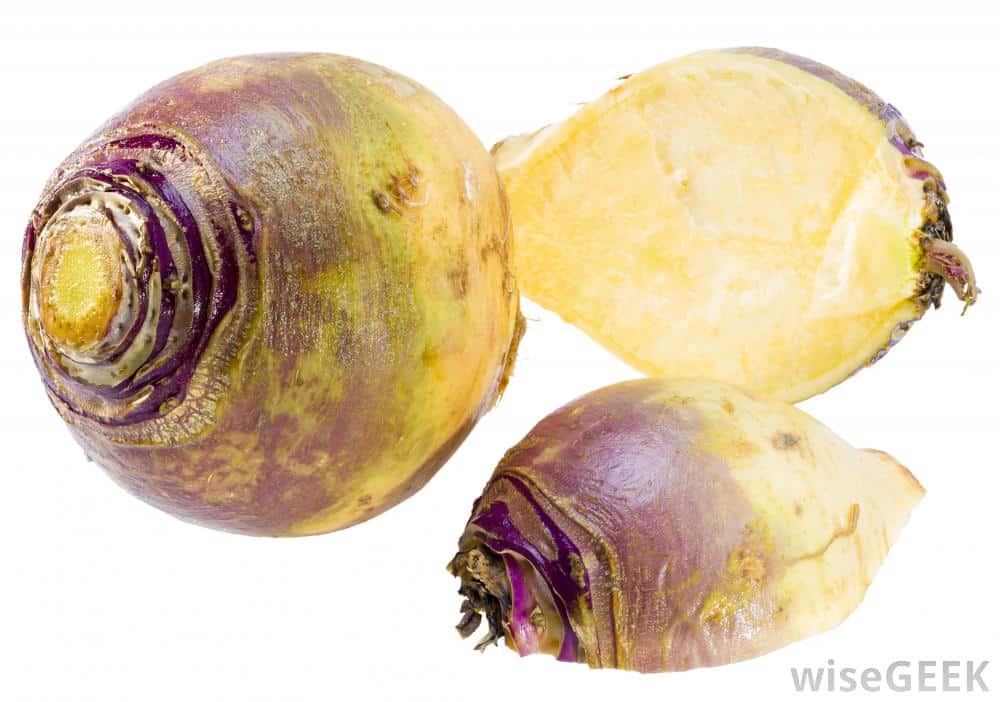 Rutabagas
Rutabagas are a cross between a cabbage and a turnip and offer essential nutrients. Rutabagas are a great source of vitamin C, which improves your digestive health, and zinc, whch aids your immune system and metabolism. Dietary fiber improves your digestive system as well as helps protect you against disease and potassium improves your cardiovasvular health, helping to lower blood pressure.
You can use rutabagas as a substitute for potatoes.  This vegetable is versatile in it's uses; bake rutabaga wedges, use for mashed potatoes or add to soups and salads.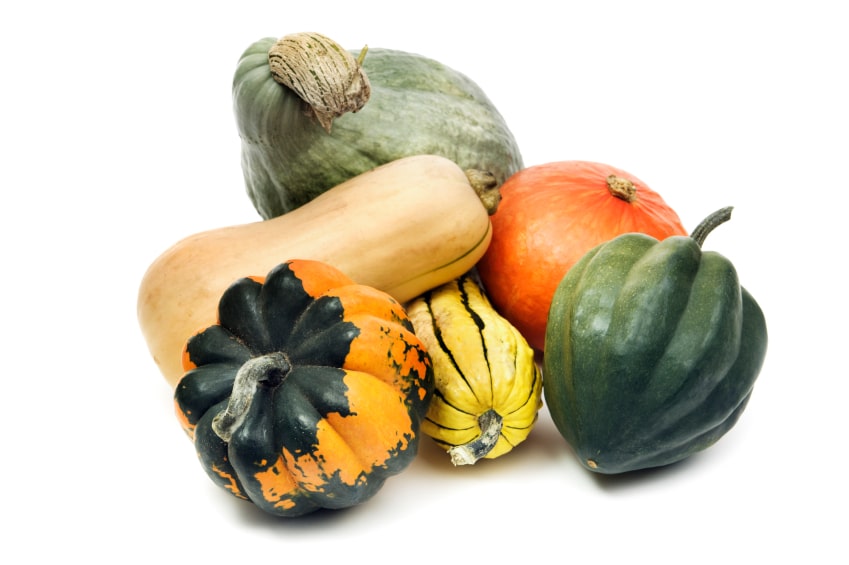 Squash/Pumpkins
Butternut, spaghetti and acorn squash are just a few of fall's popular squash.  All offer important nutrients for your body and can be used as a healthy substitution for your favorite recipes. Opt for spaghetti squash the next time you want to prepare a pasta dish.  One cup of cooked spaghetti squash is only 41 calories. It contains vitamin C, B vitamins, potassium and magnesium. Here's a how to on cooking spaghetti squash to ensure you have the perfect noodles, https://www.pinterest.com/pin/199917670934666625/.
Butternut squash contains vitamin A, vitamin C, vitamin B6 and magnesium. One cup of baked butternut squash is 82 calories.  Cube butternut squash and roast in the oven and season with your favorite spices. Popular favorites include maple cinnamon, garlic parmesan, rosemary and honey roasted but get creative and try something different! Make a butternut squash soup using roasted butternut squash or use a puree to add squash to baked mac and cheese, oatmeal, muffins, pies and dips.
Once we enter October, it's pretty impossible to look around and NOT see a pumpkin.  While used for decoration around Halloween, pumpkin is actually full of nutrients and can be used in a variety of ways.  Pumpkin is a good source of dietary fiber, vitamin A, vitamin C and potassium. Dietary fiber aids the digestive system and also helps in keeping you fuller longer. Vitamin A helps maintain healthy vision, skin, teeth and bones. Vitamin C helps promote a healthy immune system and potassium promotes heart health. Easy ways of adding pumpkin to your diet is by including a scoop of puree in your morning smoothie or a warm bowl of oatmeal. Similar to butternut squash, pumpkin is commonly used in fall desserts – cookies, cakes and bread are popular and we can't forget everyone's favorite fall beverage – THE pumpkin spice latte. Try a PSL with real pumpkin using this recipe from Pinterest, https://www.pinterest.com/pin/199917670938395917/.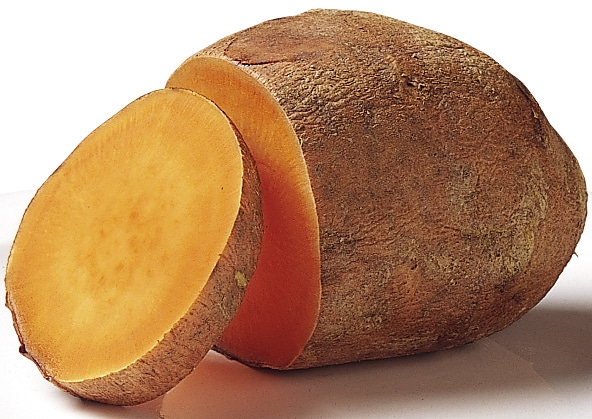 Sweet Potato
Sweet potatoes are high in vitamin B6, vitamin C, vitamin D, iron, magnesium and potassium. Vitamin B6 helps reduce risk of heart attack, while vitamin C boosts your immune system and vitamin D supports a healthy skeletal system. Iron provides energy as well as aiding in a healthy immune system and magnesium also increases your energy levels while providing muscle relaxation and supporting heart health. Magnesium is also an excellent mineral for calming nerves and anxiety and relieving muscle aches and spasms. Potassium contributes to a healthy heart. 
Considered an extremely versatile vegetable, sweet potatoes can be baked, roasted, pureed, mashed, steamed or grilled.  They can be used in soups and salads or as a stand alone side dish. Next time you make baked potatoes, skip the butter and marshmallows and opt for healthier toppings.  Try grilled chicken, kale, beans, chili, or guacamole!