Prepare a restaurant quality brunch in the comfort of your own home. Save money and enjoy a home cooked meal without needing to leave the house. Serve breakfast, lunch or a combination of both.
An egg dish is standard for a brunch menu.  Scrambled eggs are an easy option but try something different than your usual. Poached eggs make delicious eggs benedict and the addition of avocado can make any dish tastier.  Try Eggs Benedict with Avocado.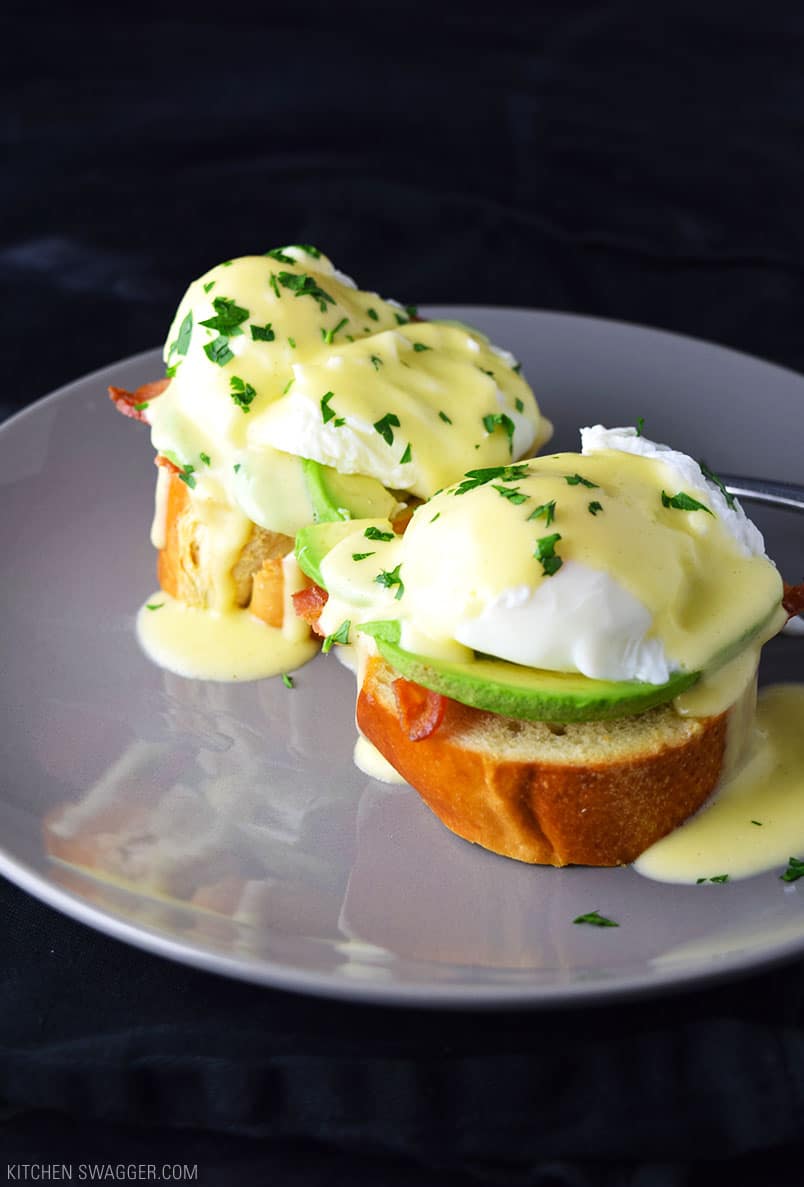 Omelets are slightly more work but can be filled with a variety of toppings. Use feta, mozzarella or goat cheese in place of cheddar or American; add chicken, shrimp or beef; roasted tomatoes, mushrooms, spinach, and kale are just a few vegetable options.
Breakfast burritos or tacos are great as an additional, heartier brunch option. Go with a Loaded Breakfast Burrito or opt for a protein filled Black Bean Burrito.
Include a sweet option – pancakes, waffles or crepes are just a few suggestions. Provide toppings like strawberries, banana, caramel, Nutella or syrup so guests can personalize their breakfast. Save time with a baked French toast recipe like this one for Cinnamon Vanilla French Toast or a dessert-like dish for Blueberry Cheesecake French Toast.
Arrange plates of bacon, sausage and hash browns for easy side dishes.
Mimosas and bloody mary's are the go-to beverages for brunch. Switch either of these options up with new flavors. Make coconut mimosas using champagne and coconut water for a lighter drink. Make a spicy bloody mary even spicier by serving up a Jalapeno Infused Bloody Mary.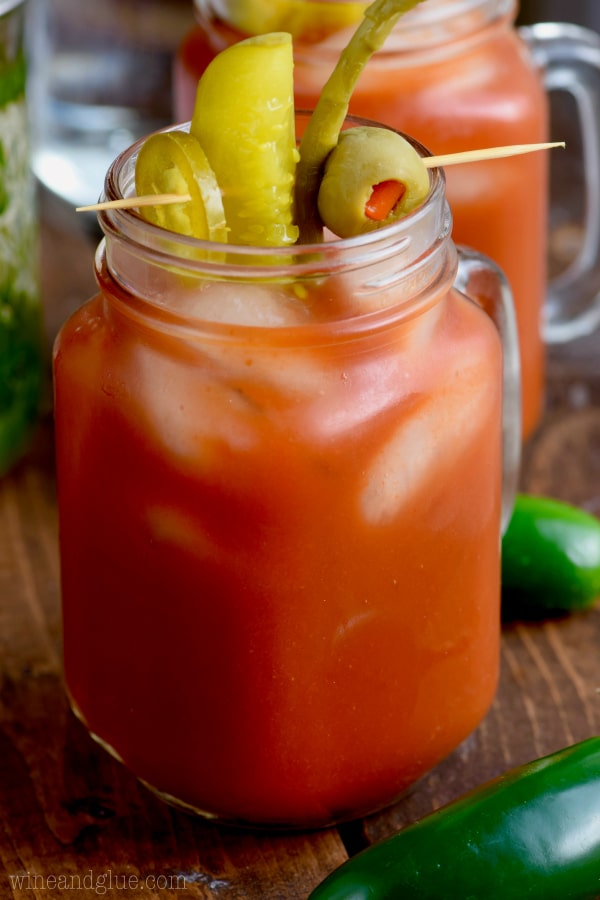 Change it up entirely by mixing together a tasty sangria. Use seasonal fruits – spring is known for pineapple, oranges, cherries, cantaloupe, honeydew, kiwi, grapefruit and strawberries. Try these festive drinks to add to your brunch menu this spring.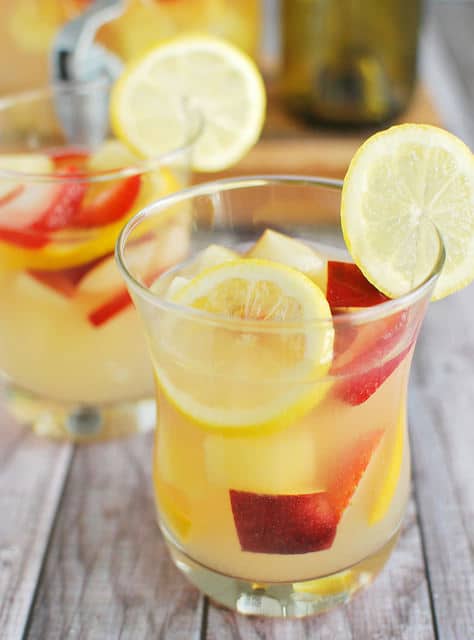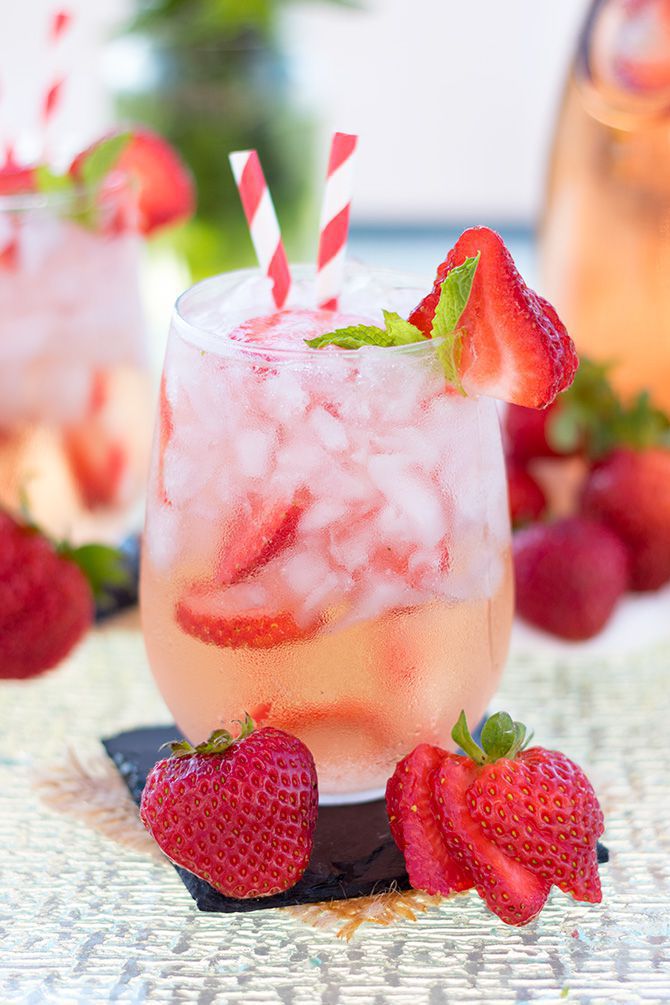 Set up a mimosa bar for guests to make their own drinks. Start with champagne, seltzer or Sprite then juices. Orange juice is the go-to but supply other options like pineapple, mango, cranberry or grapefruit juice. Finish the drinks with fruit such as berries, orange or grapefruit slices and pomegranate seeds.