Did you know that August 8th is National Zucchini Day? This vegetable is versatile in it's uses, healthy and easy to prepare!
From breakfast, lunch, snacks, dinner, and even dessert, you can incorporate zucchini into an entire days worth of delicious meals.
Start your morning with a Ham and Cheddar Zucchini Frittata.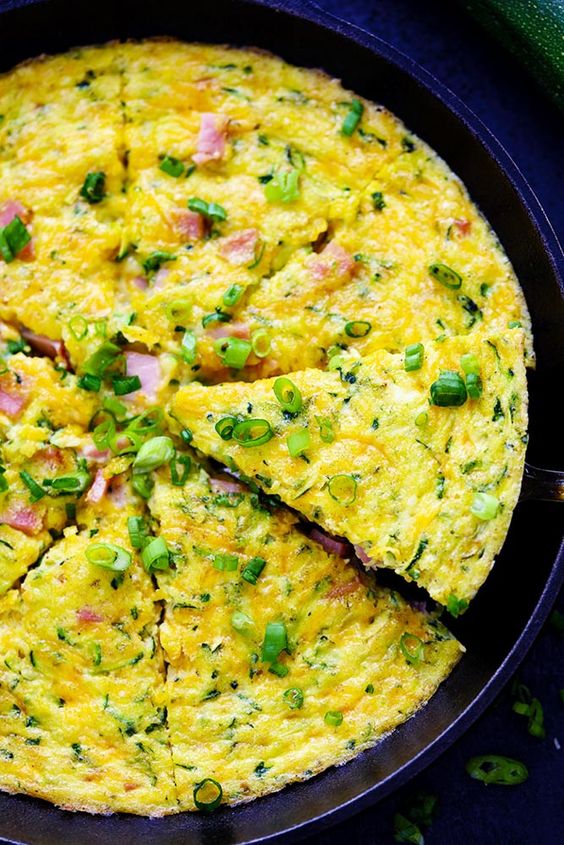 Stay away from greasy bags of potato chips and make a batch of Zucchini Chips for easy snacking.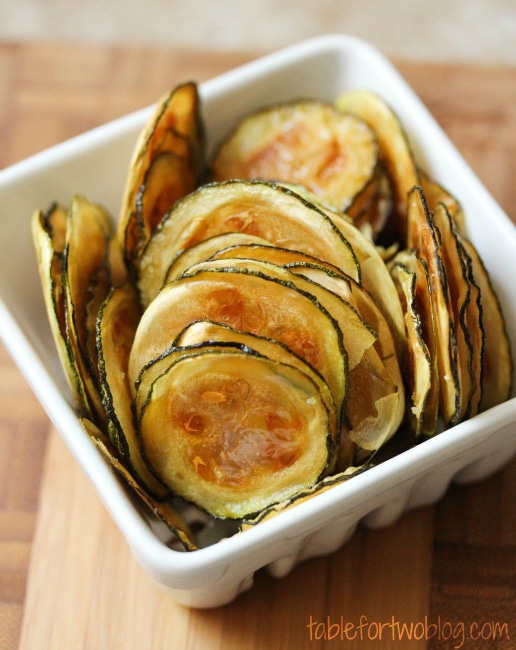 Turn an oily classic like cheesy potato skins into a healthy dish with Loaded Zucchini Skins. Top with bacon and sour cream. You can even substitue sour cream for Greek yogurt for a healthy alternative.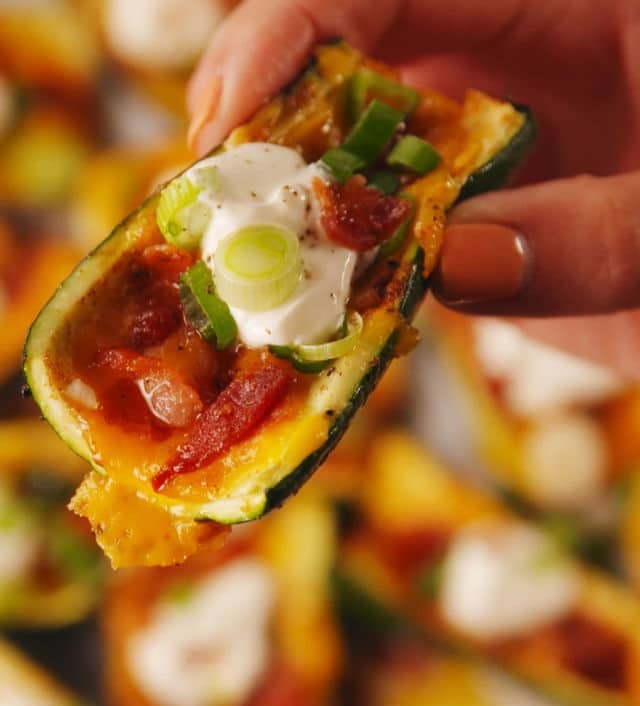 Zucchini Boats are perfect for a quick and simple weeknight dinner. Try a Taco Zucchini Boat next Taco Tuesday or Four Ingredient Buffalo Chicken Zucchini Boats for a spicy and light meal.
Turn your favorite comfort foods into healthy and guilt-free options with recipes like this Zucchini Grilled Cheese or these Grilled Zucchini Pizza Slices.
Zoodles are a recent popular substitution for many pastas. You'll barely notice the difference once you dress these noodles up in your favorite sauces and dishes. Eat them plain with olive oil, salt, pepper and a sprinkle of cheese. Stir in your favorite sauces like ala vodka sauce, alfredo sauce or tomato sauce. Top with shrimp, chicken or fish for a filling dinner. The possiblities are endless with zoodles.  Here are some recipes on our future menus.
Pesto Zucchini Noodles with Shrimp, Chicken Pad Thai Zoodles and Lemon Garlic Zucchini Noodles are just a few recipes we have our eyes on. For more visit our Pinterest! 
We're not sure how we feel about this yet but you can even add zucchini to desserts! Take zucchini bread to the next level with Chocolate Chip Zucchini Chocolate Bread or Cinnamon Swirl Zucchini Bread.
Make gooey and chocolatey Zucchini Brownies or a batch of Flourless Zucchini Banana Muffins for a grab-n-go breakfast or snack.