King Kullen Grocery Co., Inc. (Bethpage, NY) recently announced the promotion of Frank Vassallo, a resident of Hicksville, NY, to Vice President of Store Operations. In his new role, Vassallo will oversee the management of all 32 King Kullen locations in Nassau and Suffolk Counties. King Kullen Co-Presidents Brian Cullen and J. Donald Kennedy made the announcement.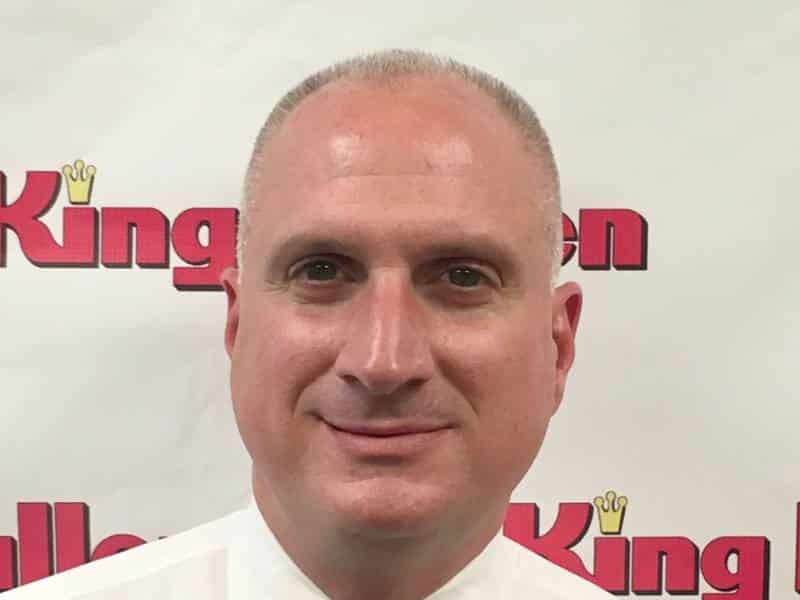 "Frank is dedicated to maintaining the highest levels of excellence in our stores," stated Cullen. "He knows the business inside and out, having held numerous positions of responsibility since joining King Kullen in 1990, most recently as Director of Store Operations. The entire King Kullen organization joins me in welcoming Frank in his new role as Vice President of Store Operations.
According to Cullen, Vassallo is now in charge of managing customer satisfaction; store conditions; inventory management; expense control; and employee staffing.
"I am proud to have King Kullen's confidence and look forward to advancing new levels of customer and employee satisfaction in all our stores," concluded Vassallo. "King Kullen is a Long Island company serving our fellow Long Islanders, and that will always be our special hallmark. It's been a great place to build a career these past 27 years."
Headquartered in Bethpage, New York, King Kullen Grocery Company, Inc. is recognized by the Smithsonian Institution as America's first supermarket. Founded in 1930 by Michael J. Cullen, King Kullen operates 32 stores and five Wild by Nature markets across Long Island.
Source: Hicksville Patch