It's back! Our Apple Harvest sales have begun and are available until 11/2.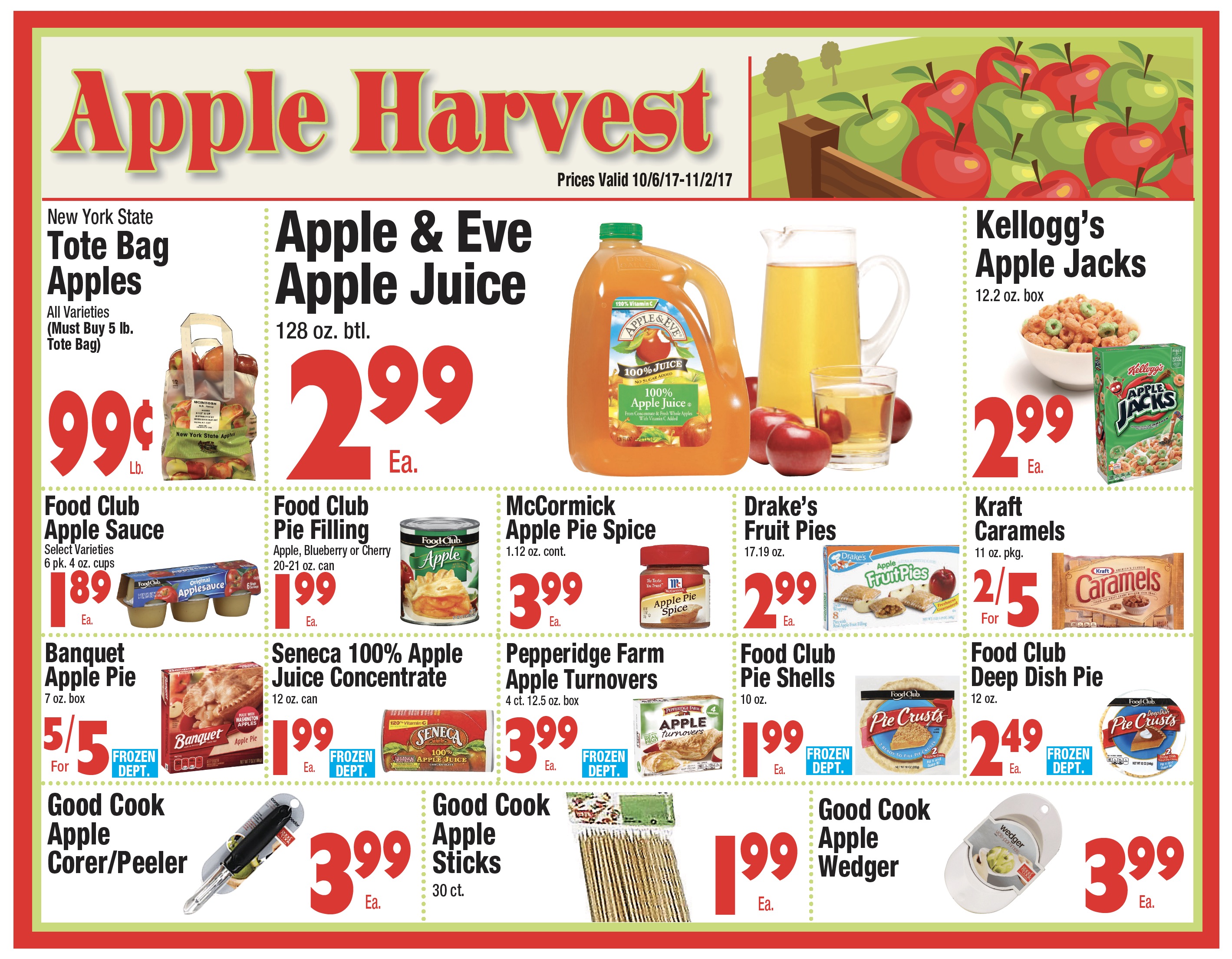 Start your morning with Kellogg's Apple Jacks or Food Club Apple Sauce (6 Pack). Pour yourself a glass of Apple & Eve Apple Juice; you're never too old to enjoy a glass!
New York State Tote Bag Apples and Kraft Caramels are exactly what you need for delicious caramel apples. After coating your apple, dip them in your favorite crushed up cookies or mini candies. Kraft can help you with both. View their recipes for Caramel-Dipped Apples and Oreo Caramel-Dipped Apples.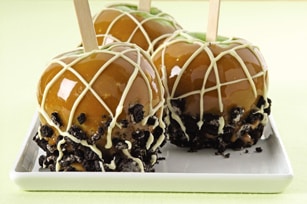 You can use Kraft Caramels for baking recipes too! Add melted caramels to cookies, cakes and pies or to drizzle over dessert. Make Chocolate Caramel Pretzel Bars for your next party or prep a healthy snack like Caramel Apple "Nachos" for the kids.
In our Frozen department, you'll find delicious fall items. Food Club Frozen Pie Shells or Deep Dish Pie Shells are perfect for apple pie! Use apples from our Produce department and a Good Cook Apple Wedge for easy slicing or use Food Club Apple Pie Filling and McCormick Apple Pie Spice instead. Either way, here are some apple recipes you'll find on our list of fall recipes to try.
You can't go wrong with a Classic Apple Pie. Even better? An Apple Crumb Pie. For something slightly different, try a Caramel Apple Crumb Pie instead. Yum!
Want an even easier recipe? Head to our Bakery department and pick up a fresh baked Apple Pie.
Save yourself time and stress and pick up a premade Banquet Apple Pie or Pepperidge Farm Apple Turnovers 4 ct. Heat them up in the oven or microwave and top with a scoop of your favorite ice cream.
Seneca 100% Apple Juice From Concentrate is great if you're looking for a sweet beverage to sip on. You know what else you can use it for? A seasonal sangria! Use a 12 oz. container to make a festive sangria at your next party. We suggest giving this Apple Cinnamon Fall Sangria a taste.